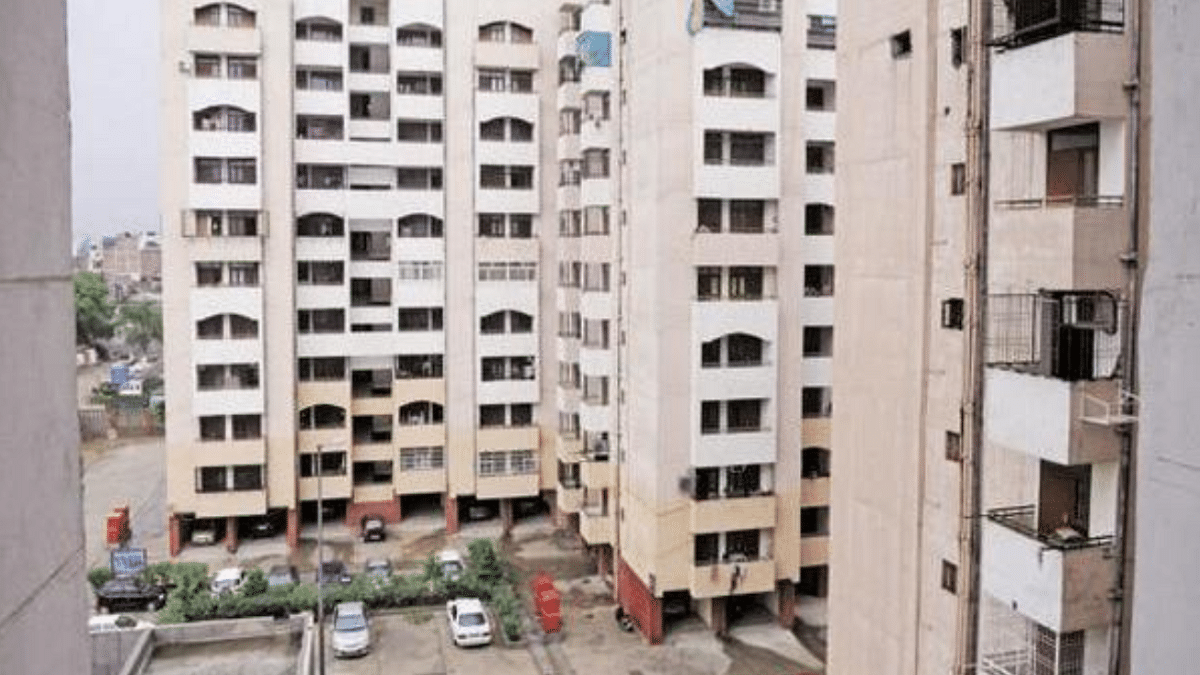 Delhi Development Authority plans to launch DDA Housing Scheme 2020 for Jasola, Dwarka & Narela regions. In this scheme, DDA will offer around 5,000 flats between May and June 2020 in the specified locations. The most striking feature of this year's housing scheme would be around 1,000 luxury houses in Dwarka as per the DDA Housing Scheme Latest News. Homebuyers will have to apply by filling DDA Housing Scheme online application form dda.org.in and make registration.
The DDA Housing Scheme 2020 will offer 5,000 houses for mix category people i.e Lower Income Group (LIG), Medium Income Group (MIG) and Higher Income Group (HIG). Only the Dwarka location houses would be of bigger sizes and one block in that region only will have luxury penthouses.
Check the complete details of DDA New Housing Scheme 2020 for flats in Jasola, Narela and Dwarka locations.
DDA Housing Scheme Latest News 2020 for 5,000 Houses
DDA is planning to launch 5,000 flats as part of its Housing Scheme between May and June 2020. The highlights of DDA Housing Scheme 2020 would be 1,000 luxury houses in Dwarka. Currently, there are around 60,000 houses under construction by DDA in Delhi. All of the homes under construction would not get ready in the next few months. This year housing scheme may have around 5,000 houses. All of the other houses would be constructed and completed on a later date.
The Delhi Development Authority plans to offer flats for LIG, MIG and HIG category people. The new houses would be spread across Jasola, Dwarka and Narela regions. One block in Dwarka will have luxury penthouses. DDA new scheme would not be limited to construction of penthouses but units of all sizes. Most of the under construction houses at this point of time are 60,000. Out of these, around 55,000 houses are 2 BHK or less.
Only in Dwarka region, flats are of bigger sizes and same colony will have units of all sizes. The DDA Housing Scheme 2019 receives a tepid response in which many homebuyers surrendered their flats located in Narela area. The main reason for this surrendering of flats was lack of proper transport and infrastructure facilities in the region.
DDA aims to improve commute and other facilities in specified locations for this time housing scheme. Units that would be up for grabs this year would comprise about a 1,000 luxury flats, 14 penthouses, 170 super-HIG flats and around 900 HIG units. The two-tier pent houses located in Dwarka will have a terrace garden and four bedrooms. The rest of the houses would be of smaller sizes.
SAVE AS PDF
Source / Reference Link: https://www.moneycontrol.com/news/business/real-estate/housing-scheme-2020-dda-to-launch-around-5000-houses-4954821.html
Karan Chhabra
at
सरकारी योजना
Related Content
Disclaimer and Notice: This is not the official website for any government scheme nor associated with any Govt. body. Please do not treat this as official website and do not leave your contact / personal such as Aadhar Number or Mobile No. information in the comment below. It is not possible for us to reply to each comment/query, neither we can address the complaints regarding any scheme. We request all our visitors to visit the official website of the concerned department / authority for any complaint, query about the scheme / information published on this website.
One comment on "
DDA Housing Scheme 2020 Latest News for 5,000 Flats in Jasola, Dwarka & Narela Regions

"