Ghar Ghar Rozgar Yojana is an employment and skill training scheme being run by the state government of Punjab. Under this employment generation scheme, jobless candidates can apply online at Ghar Ghar Rozgar Portal at pgrkam.com. Unemployed candidates can check latest uploaded jobs for job-seekers and can apply at the same Ghar Ghar Rozgar Portal.
Ghar Ghar Rozgar Yojana Portal not only provided the list of all government jobs available but also the private job vacancies. As of 09 August 2020, there are more than 4500 companies / employers registered on the Ghar Ghar Rozgar Yojana Portal while more than 8 Lakh job seekers are also registered.
UPDATE (1st Sept 2020): September Rozgar Mela Week has begun at the official website. Download or check online the complete list of 90,000 vacancies and to participate in this job fair, apply online
State government will provide 6 Lakh jobs in the next 2 years out of which 1 Lakh will be in the government sector, see official press release.
Ghar Ghar Rozgar Yojana Registration
Ghar Ghar Rozgar Yojana Job Portal allows all the registered job seekers to apply online for job and appear for the interview process of various companies in Punjab. Various rojgar melas (Job Fairs) are also organized in the state on a timely basis to employ as many candidates as possible. The main objective of Ghar Ghar Rozgar Scheme is to ensure that each and every citizen gets employment opportunities and becomes able to lead a life of dignity.
Below is the complete step by step procedure to make job seeker registration and login for Ghar Ghar Rozgar Yojana 2020
STEP 1: Visit the official Ghar Ghar Rozgar Job Portal at pgrkam.com
STEP 2: At the homepage, click at the "Register Free" button on the right side or directly click this link.
Punjab Government Schemes 2020-2021पंजाब सरकारी योजना हिन्दीPopular Schemes in Punjab:Smart Ration Card SchemePunjab Free Smartphone Scheme 2020-2021Punjab Bhai Ghanhya Sehat Sewa Scheme (BGSSS) Online Form / Card Status / Hospital List / Contact No.
STEP 3: On the next page, select "Jobseeker" from the type of user dropdown box and the registration form for Ghar Ghar Rozgar Scheme 2020 will appear as below.
STEP 4: Here job seekers need to enter their personal details, educational qualification, mobile number and email ID and click at the "Submit" button to complete the registration process.
STEP 5: After the registration is successful, candidates can fill all the necessary information in the portal.
The detailed manual of registration and completing the profile is available in this PDF.
The state government has already helped 13.60 lac youth get gainful employment/self-employment under its flagship 'Ghar Ghar Rozgar' scheme.
How to Apply for Job at Ghar Ghar Rozgar Job Portal
Now, in order to apply for a job, job seekers can search for the job vacancies (Government or Private) as per their interest or skill set and apply using a single click if eligible.
Direct Login Link: Login Link
All the unemployed candidates seeking a suitable job can make login to apply online for various job vacancies either private or government jobs in Punjab.
September Rozgar Mela Week (Job Fair)
The state government organizes job fairs time to time under the Ghar Ghar Rozgar scheme, one similar job mela namely September Rozgar Mela Week has been started. Due to Covid-19 spread, it is a virtual job mela. The virtual mega job mela in September in Punjab has target of placement of 90,000 youth in the private sector. The complete list of available Private Vacancies of September Rozgar Mela Week can be downloaded through the link below:-http://www.pgrkam.com/docs/Vacancy_SepRozgar.pdf
To participate in the September Rozgar Mela Week and to apply for the available private vacancies, you have to login to your registered account on pgrkam.com. Under the Scheme, 100000 government jobs will be provided to the youth in FY 2021 and another 100000 in FY 2022.
Ghar Ghar Rojgar Portal – Employer Registration
Employers who are willing to hire candidates can also register at the Ghar Ghar Rozgar portal at pgrkam.com and find suitable candidates from a pool of registered candidates as per their requirement.
In order to register as Employer, just choose "Employer" in the type of user box on the registration page at http://www.pgrkam.com/signup
See the complete procedure for Employer Registration
Apart from the job application, job seekers registered at Ghar Ghar Rozgar portal can also apply for foreign employment, skill training, self employment and for career counseling. Candidates can access Job Seekers Page to get complete information about registration and login of job seekers for these services.
Ghar Ghar Naukri Scheme 2020 – Jobs
People can easily access the page to get recent information about the venue wise jobs at the jobs page through the link given below:-
Govt. Jobs: http://www.pgrkam.com/govt-jobs
Private Jobs: http://www.pgrkam.com/private-jobs
For more details, job seekers can visit the official website at http://www.pgrkam.com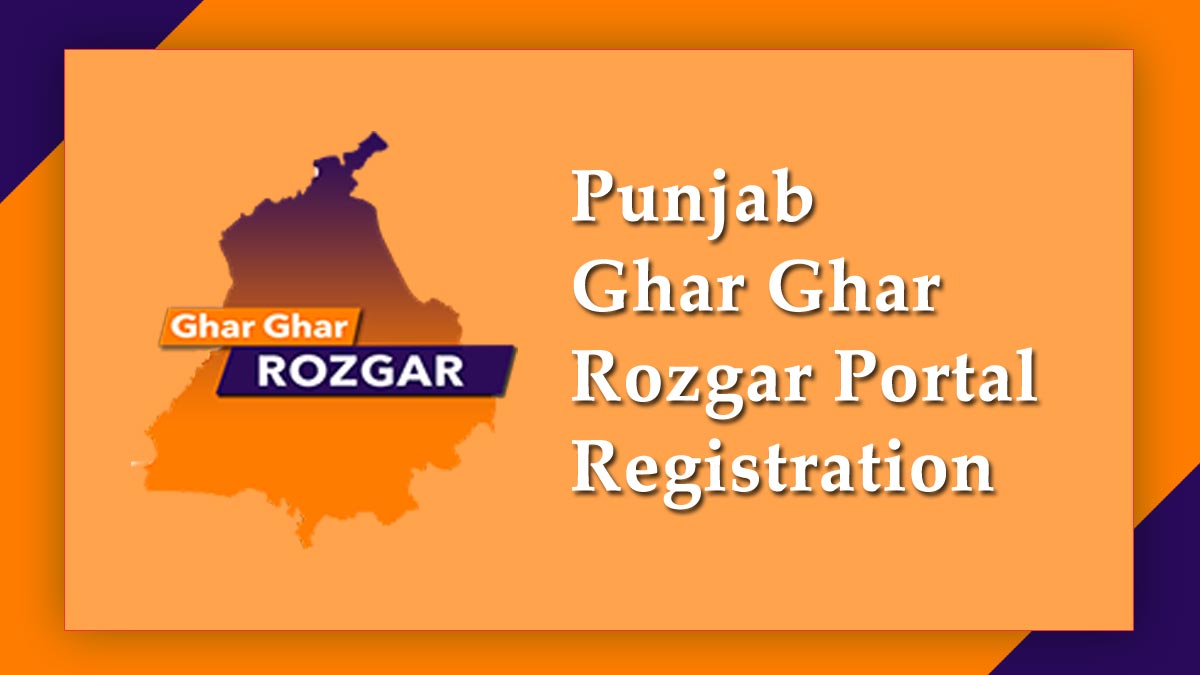 SAVE AS PDF