Uttar Pradesh govt. invites UP Kisan Registration Online Form at fcs.up.gov.in to enable farmers to sell wheat of Rabi season 2020. Now the UP farmer online registration form are available at the official food portal of Uttar Pradesh. CM Yogi Adityanath has requested all the farmers to perform panjikaran as soon as possible to ensure that farmers get minimum support price (MSP) for their agriculture produce.
After filling the Kisan Registration Online Form at UP Food portal, farmers would be able to sell their agriculture produce at government procurement centers. Amid Coronavirus (COVID-19) lockdown, UP govt. has provided relaxation to farmers to enable them to cut their crops and sell it in the mandis from 20 April 2020.
Accordingly, UP Gehu Kharid e Kray Pranali is now functional and all the farmers who are interested in selling their wheat crops can now make online registration at upagripardarshi.gov.in or fcs.up.gov.in or eproc.up.gov.in/Uparjan/Home_Reg.aspx
UP Farmers Registration Online Form for Rabi Crops (Kisan Panjikaran 2020-21)
Below is the complete procedure for farmers to fill Kisan Registration online form to sell their wheat in FY 2020-21:-
Firstly visit the official Uttar Pradesh Agriculture Dept's website at http://upagripardarshi.gov.in/Index.aspx
At this portal, scroll down to find link for "Registration for Paddy / Wheat Purchase" as shown here:-


upagripardarshi.gov.in Kisan Registration Online Agriculture Dept

It will redirect you to the official portal of Food & Civil Supplies dept. of UP at fcs.up.gov.in
At the homepage, click at the "खरीद हेतु किसान पंजीकरण" link or directly click this link to open the e kray pranali (crop procurement management) page as shown here:-


E Kray Pranali Gehu Bikri

Afterwards, click at the "गेहूँ खरीद हेतु किसान पंजीकरण" link to open link given below:-
https://eproc.up.gov.in/wheat/Uparjan/farmerreg_home.aspx
There are 7 steps at this page, read instruction and then follow these steps. "स्टेप 1. पंजीकरण प्रारूप" page to open the application format.
Next click at the "स्टेप 2. पंजीकरण प्रपत्र" in the main menu to open the UP Kisan Panjikaran Online Form as shown below:-


UP Kisan Panjikaran Online Mobile No.

Here enter the mobile no, verify it and proceed to open the UP Farmers Registration online application form rabi 2020-21:-


UP Farmers Registration Online Apply Form

Here candidates can fill all the personal, land, address and bank account details accurately.
Finally, applicants can click at the "पंजीकरण करें" button to complete the registration process.
UP Kisan Registration Apply Form Print / Correction
All the applicant farmers can click at the स्टेप 3. पंजीकरण ड्राफ्ट to open the online farmer registration draft as shown below:-

Moreover, all the applicants can also click at the स्टेप 4. पंजीकरण संशोधन to make any changes in the filled in application form as shown below:-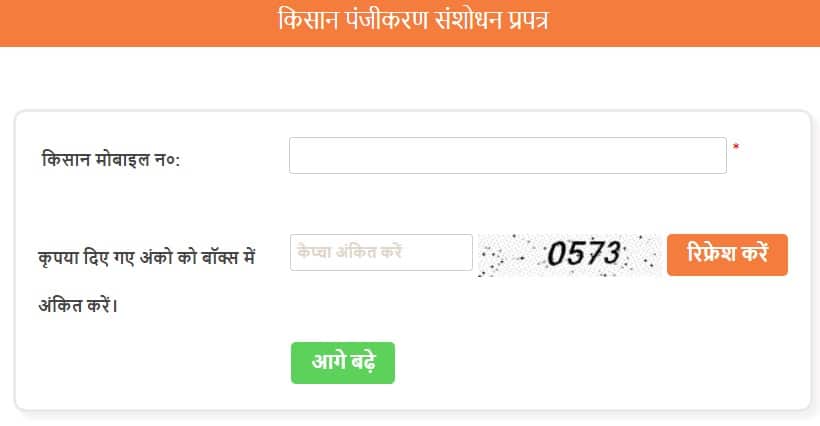 To complete the Kisan Panjikaran process, click at the स्टेप 5. पंजीकरण लॉक and स्टेप 6. पंजीकरण फाइनल प्रिंट links.
Uttar Pradesh Government Schemes 2020उत्तर प्रदेश सरकारी योजना हिन्दीPopular Schemes in Uttar Pradesh:UP Ration Card List 2020Kanya Sumangala YojanaUP One District One Product Scheme 2020 – List of District Wise Products in Uttar Pradesh
UP Kisan Registration Application Format to Sell Rabi Agriculture Crops
Candidates can also see the application format to sell their agriculture produce namely wheat of rabi 2020-21 season through the link given below:-
https://eproc.up.gov.in/wheat/Uparjan/Farmer_Registration.pdf
The UP Kisan online registration application format will appear as shown below for gehu kharid registration 2020:-

UP Gehu Kharid Hetu Helpline Number
Helpline Number: 1967
Toll Free Number: 1800 1800 150
Official Website: http://fcs.up.gov.in/FoodPortal.aspx, upagricpardarshi.gov.in, eproc.up.gov.in/Uparjan/Home_Reg.aspx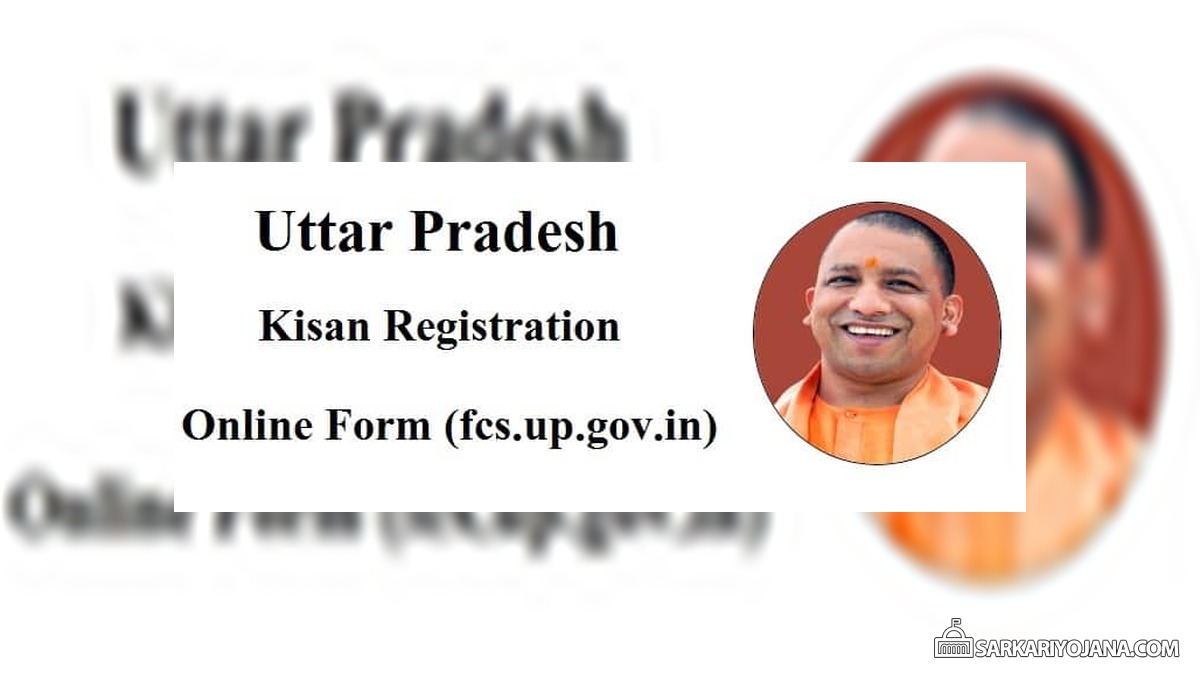 Content Source / Reference Link: eproc.up.gov.in/Uparjan/Home_Reg.aspx, fcs.up.gov.in, upagricpardarshi.gov.in
SAVE AS PDF