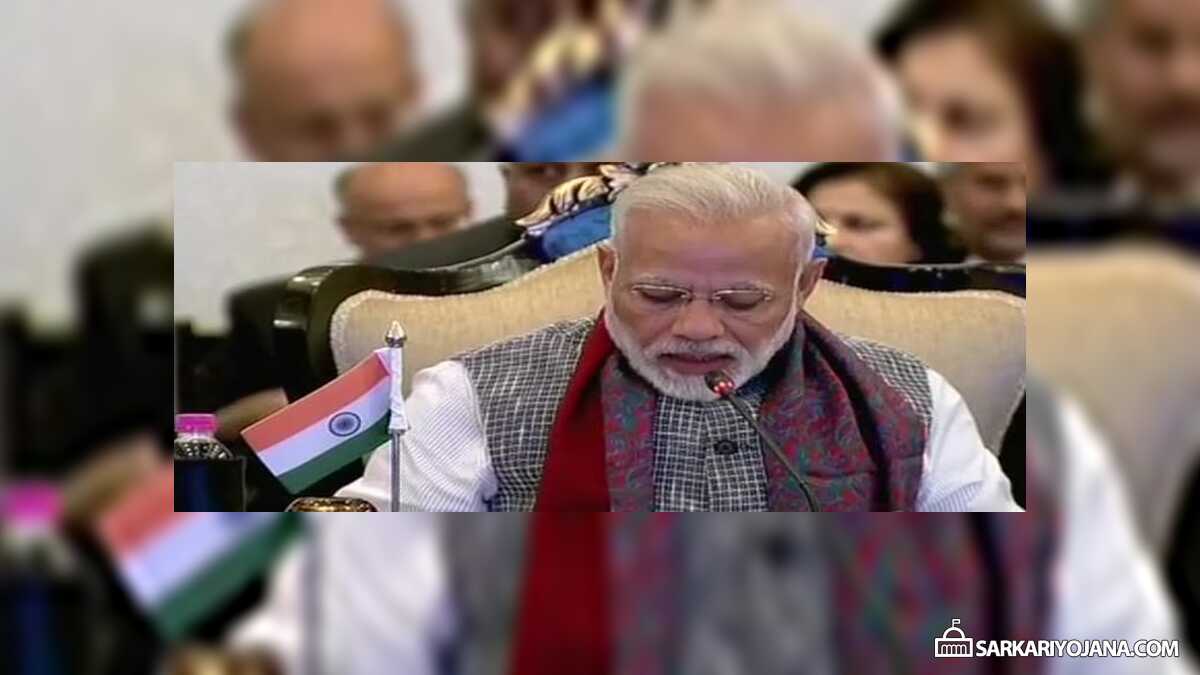 Ministry of New and Renewable Energy (MNRE), Central Government is inviting application forms for the Rooftop Solar Power Plant Subsidy Scheme. Subsequently social sector and residential users can adopt solar rooftop connections and earn regular income from the power generated. Accordingly, interested users can contact their electricity providers to set up grid connections.
Rooftop connections are essential for the bright future of the nation as they reduces pollution to a great extent. Under this scheme, people will get 30% subsidy on the installation cost of rooftop solar power plant connections. Moreover, people can avail home loans and Priority Sector Lending loans up to Rs. 10 lakh.
This scheme will provide a great opportunity to consume their own generated power and reduce their electricity bills. In addition to this, govt. will provide Generation Based Incentives up to Rs 2 per generated unit.
Rooftop Solar Power Plant Subsidy Scheme – Application Procedure
Candidates can apply to install these rooftop connections as described below:-
Firstly, people have to contact their electricity providers to know the procedure and fees to install rooftop connection.
Subsequently, interested candidates must get an approval from the Electricity providers for installation of rooftop solar capacity panel.
Accordingly, then candidates have to contact solar rooftop developer to install such systems at their rooftops.
Afterwards, people have to intimate the successful completion of installation process to their Electricity Providers.
Finally, Electricity providers will carry out an inspection and gives it final approval to provide them grid interconnection.
After obtaining grid connection, people can earn money according to the amount of electricity generated through their solar rooftops.
Advantages of Rooftop Solar Power Plant Subsidy Scheme
Installation of solar rooftops will have various advantages out of which 4 are described below:-
Generation – After installation of solar rooftop, people can generate their own power using the energy from sun.
Consumption – People can then consume their generated solar energy which will lead to reduction in their electricity bills.
Earning – If the generated energy exceeds the required energy, then people can sell this excess energy to Discoms / Utility. These Electricity providers will procure this power at notified tariffs, thus it will act as regular source of income.
Participation – Installation of rooftop solar connections will result in reducing pollution to a great extent. Accordingly, people can participate in building a clean and pollution-free India.
Rooftop Solar Connection – Specifications
General specifications which are necessary for the installation of rooftop solar power plant connections are as follows:-
Specifications

Rooftop Area Required (per KW)
100 sq. ft
Cost of Installation (per KW) – Without Subsidy
Rs. 60,000 – Rs. 70,000 (MNRE Benchmark Cost)
Cost of Installation (per KW) – After 30% MNRE Subsidy
Rs. 42,000 – Rs. 49,000 (Residential sector only)
Incentives under Rooftop Solar Connections Scheme
People who installs this rooftop solar connections will get incentives from Central govt., state govt. and other incentives which are as follows:-
Central govt. Incentives – All the people belonging to residential, institutional & social sectors who opt to install solar connections can avail subsidy of 30% on the total cost. Accordingly, MNRE will provide this subsidy through EE and REM, state nodal agency of Delhi
Delhi govt. Incentives – For residential users, Delhi govt. will provide Generation Based Incentive (GBI) of Rs. 2 per Unit (KWH) which is generated for the first 3 years.

Generation Based Incentives (GBI) –

Eligibility Criteria – 1,100 to 1,500 Kwh / Kwp p.a
Annual Revenue – Rs. 2,200 to Rs. 3,000 /Kwp p.a

Other Incentives –

Home Loan Scheme – To install rooftop solar connections, people can avail loans from bank at a subsidized rate.
Priority Sector Lending Scheme – Under this scheme, people can take loan of up to Rs. 10 lakhs to install rooftop connections.
For more details, people can visit the official website –
mnre.gov.in
SAVE AS PDF
Sarkari Yojana App - Download Now
Karan Chhabra
at
Sarkari Yojana
Related Content
Disclaimer and Notice: This is not the official website for any government scheme nor associated with any Govt. body. Please do not treat this as official website and do not leave your contact / personal such as Aadhar Number or Mobile No. information in the comment below. It is not possible for us to reply to each comment/query, neither we can address the complaints regarding any scheme. We request all our visitors to visit the official website of the concerned department / authority for any complaint, query about the scheme / information published on this website.