Odisha e-Kalika Application Login at ekalika.org: Odisha government has launched e-Kalika application for real time monitoring of functioning of the creches, track infrastructure and health & nutrition of every child. CM Naveen Patnaik has launched e Kalika App under 5T initiatives of Department of Women and Child Development (WCD) and Mission Shakti (MS). In this article, we will tell you about the complete details of the e Kalika application. People can even download eKalika Odisha Mobile App from google play store for all android smartphone users.
Odisha e-Kalika Application Login
The Odisha govt. has launched e-Kalika Application for management of creches for children below 3 years of age. People can now access Odisha e-Kalika Application through the link – http://www.ekalika.org/od_creche/secured/overview/overview.jsp
At the Homepage of the official Odisha e Kalika App, login feature is now functional which will appear as shown in the figure below:-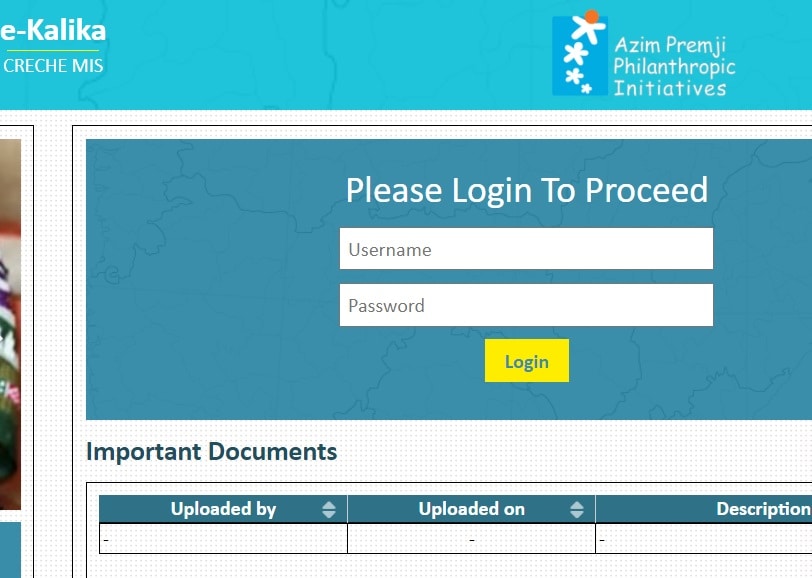 Here all the concerned people can enter their username and password and click at the "Login" button. The complete data of children including details such as uploaded by, uploaded on and description would remain available on the e-Kalika app.
Download eKalika Odisha App from Google Play Store (Android)
Here is the direct link to download eKalika Odisha App from Google Play Store – https://play.google.com/store/apps/details?id=com.rmspl.odisha.creche.data.ui&hl=en_IN&gl=US
The page to download eKalika App from Google Playstore for all the android smartphone users will appear as below:-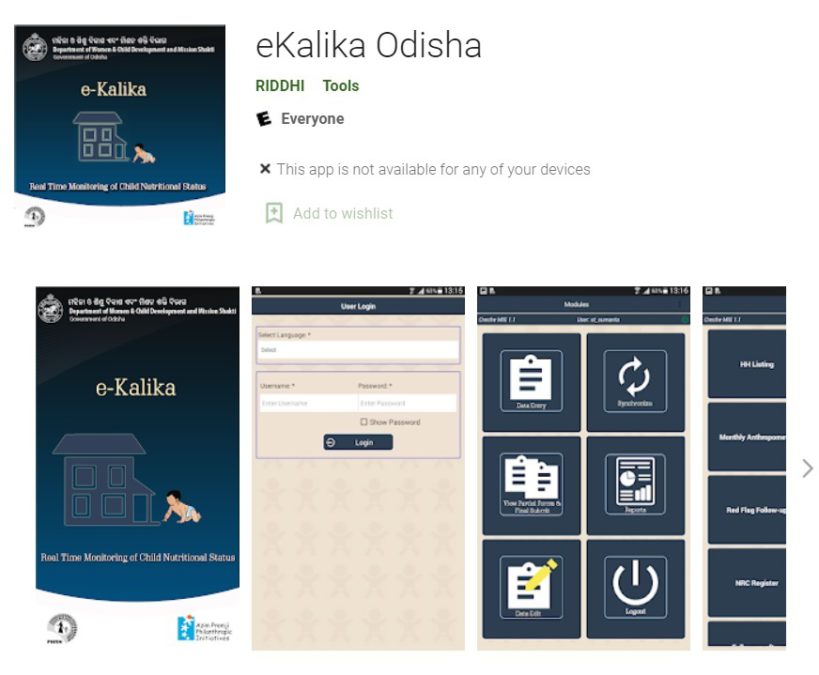 The app is for monitoring of nutritional status of 0-3 years of children, enrolled in the creches of Odisha. Presently, the app has been customized for 5 districts of Odisha with 150 operational creches. Provision is there to scale up the system throughout the State.
Mainstreaming of Creches to Reduce Malnutrition in Odisha
Mainstreaming Creches to Reduce Malnutrition in Odisha is a collaborative initiative between Public Health Resource Society (PHRS) and Azim Premji Philanthropic Initiatives (APPI) with support from the Government of Odisha. This initiative seeks to address the high levels of malnutrition among children below three years. The programme is currently underway in five districts of Southern Odisha (Rayagada, Kalahandi, Malkangiri, Koraput, and Nabarangpur).
Odisha Govt Schemes 2023Popular Schemes in Odisha:KALIA Scheme Beneficiary ListOdisha Ration Card ListOdisha Ration Card Application Form PDF
This e-Kalika Web system is a real-time representation of the creches and presents evidence and data that can be used for planning, result-driven programme evaluation, activity monitoring, and overall programme implementation. It is an accompaniment to a unique app that is used at the field-level for data entry.
Importance of Creches in Reducing Malnutrition in Odisha
Here we are describing the importance of creches in reducing malnutrition in children in Odisha state:-
Creches are decentralised community-based centres where mothers leave their children when they go for work.
Creches provide a safe and secure environment for the overall growth and development of children through care, feeding, and health promotion.
The children are kept nourished and healthy and sick children are identified and referred to the hospital for care.
The creche helps elder siblings attend school and supports women's work and thereby increases the household income.
The dashboard in this web page links to a comprehensive overview of the programme, while also providing demographic, anthropometric and operational details at several levels.
Contact Details
For Programmatic Details – Contact PHRS [[email protected]] and APPI [[email protected]]
For Technical Information About the Dashboard – RIDDHI [[email protected]]
For more details on e-Kalika CRECHE MIS details, visit the official website at http://www.ekalika.org/od_creche/secured/overview/overview.jsp