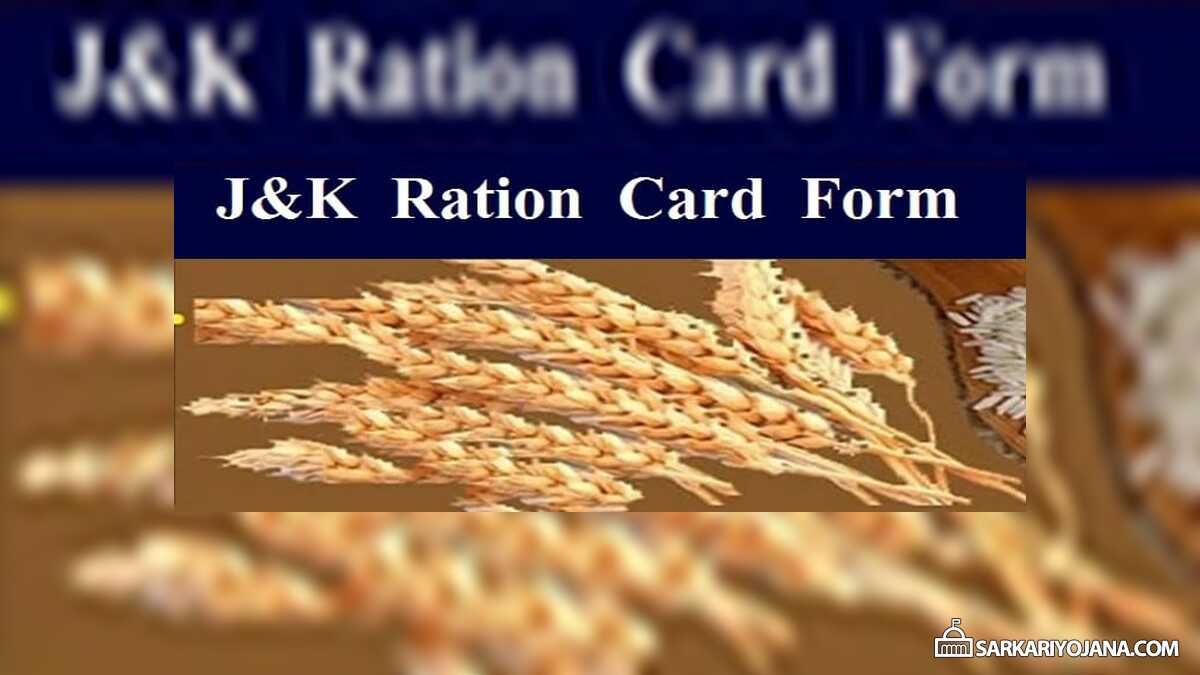 Jammu Kashmir Ration Card Application Form | Ration Card Form PDF Jammu & Kashmir | J&K Ration Card Form Download
Department of Food, Civil Supplies & Consumer Affairs of Jammu and Kashmir has released the J&K Ration Card application form 2020 for downloading purpose in PDF format online at jkfcsca.gov.in. All those people whose name does not appears in the J&K Ration Card List 2019-2020 can now check how to apply for new APL / BPL ration card. Moreover, people can also download Ration Card Report With Family Details for inclusion of name in J&K Rashan Card List.
All the candidates can check the process of ration card application form J&K download in urdu & downloading new ration card form j & k. In addition to this, people can perform j&k ration card form download and submit it to the concerned dir capd authority to get their name included in the new J&K Ration Card List online.
Rashan Card is an essential document in Jammu & Kashmir in order to avail benefits of most of the state sponsored government schemes. Also, people can get rashan at subsidized rates through these ration cards from fair price shops (FPS) located nearby.
J&K Ration Card Application Form 2020 PDF Download
Here is the complete procedure for J&K Ration Card Form download for inclusion of name in the RC list:-
Firstly visit the official website at jkfcsca.gov.in
At the homepage, click at the "Download Forms" option to open the page as shown below:-
From the drop-down menu, select the option of 'Forms for General Public' or directly click at New Ration Card Form J & K to open the page as below:-
Now candidates can click the links given below to apply online for ration card in Jammu & Kashmir:-
All the candidates must submit the completed application forms to the concerned authorities to apply for new ration card in Jammu & Kashmir.
For more details, visit the links – CAPD Ration Card Forms Download (Jammu)
CAPD Ration Card (Kashmir) Official Website
CAPD Ration Card (Jammu) Official Website
SAVE AS PDF
Sarkari Yojana App - Download Now
Source / Reference Link: jkfcsca.gov.in, capdkashmir.nic.in, dircapdjmu.nic.in
Karan Chhabra
at
Sarkari Yojana
Related Content
Disclaimer and Notice: This is not the official website for any government scheme nor associated with any Govt. body. Please do not treat this as official website and do not leave your contact / personal such as Aadhar Number or Mobile No. information in the comment below. It is not possible for us to reply to each comment/query, neither we can address the complaints regarding any scheme. We request all our visitors to visit the official website of the concerned department / authority for any complaint, query about the scheme / information published on this website.