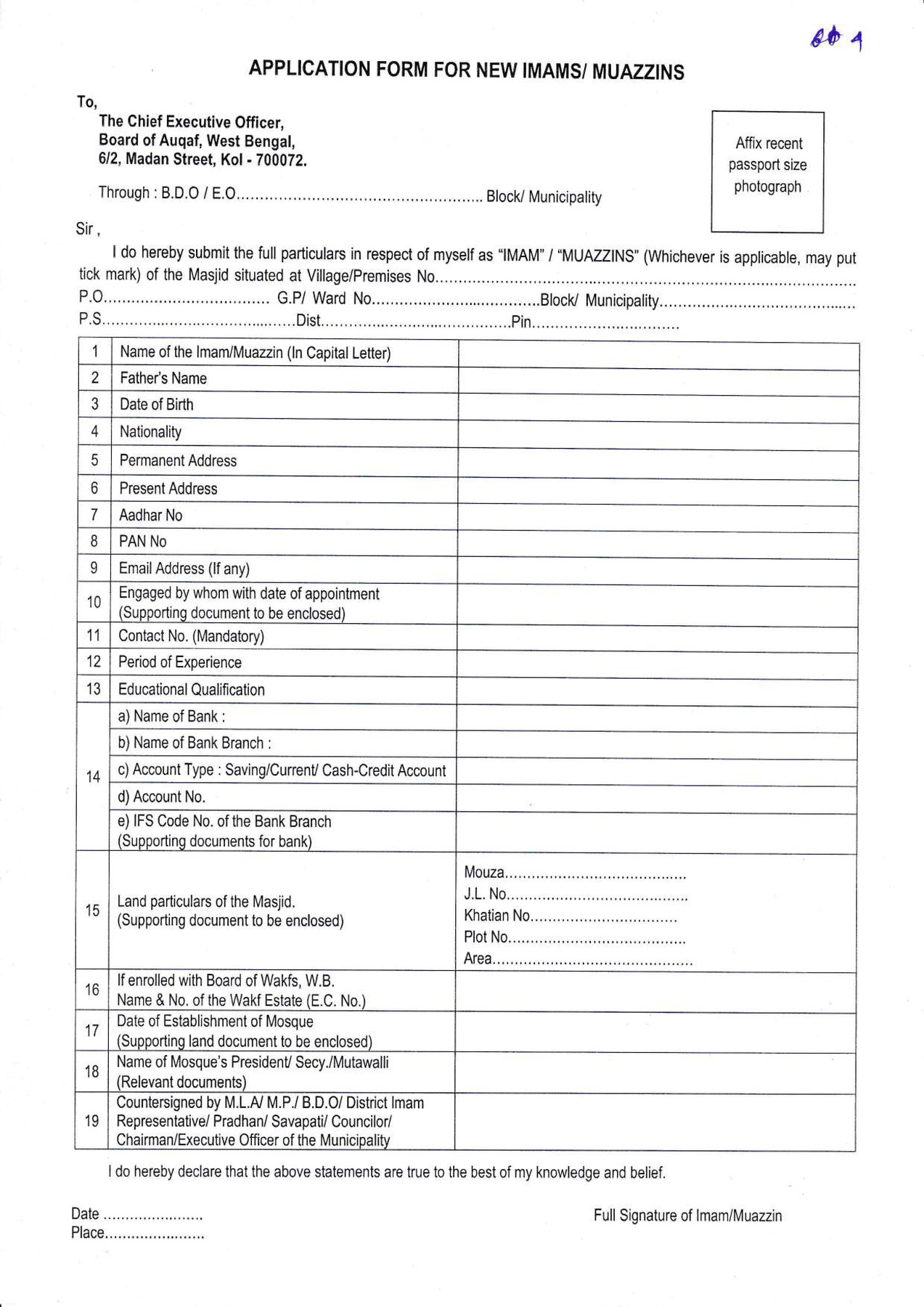 West Bengal Imam Bhata Yojana Application Form 2023 available to download in PDF format at malda.gov.in or auqafboardwb.org portal. It is mandatory to fill application form for new Imams / Muazzins to become eligible for Imam Bhata in Bangla.
WB Imam Bhata Yojana
Imam Bhata Yojana is expected to benefit around 70,000 imams registered with the Waqf Board. Each applicant must fill the application form for new imams and muazzins to get registration ID from Waqf Board. Afterwards, they can apply immediately for the allowance provided at mosques at which they led prayers.
The new Imam Bhata Yojana aims to alleviate poverty among the clerics but some imams have termed it as being anti-Islamic.
West Bengal Imam Bhata Yojana Application Form 2023 PDF Download Link