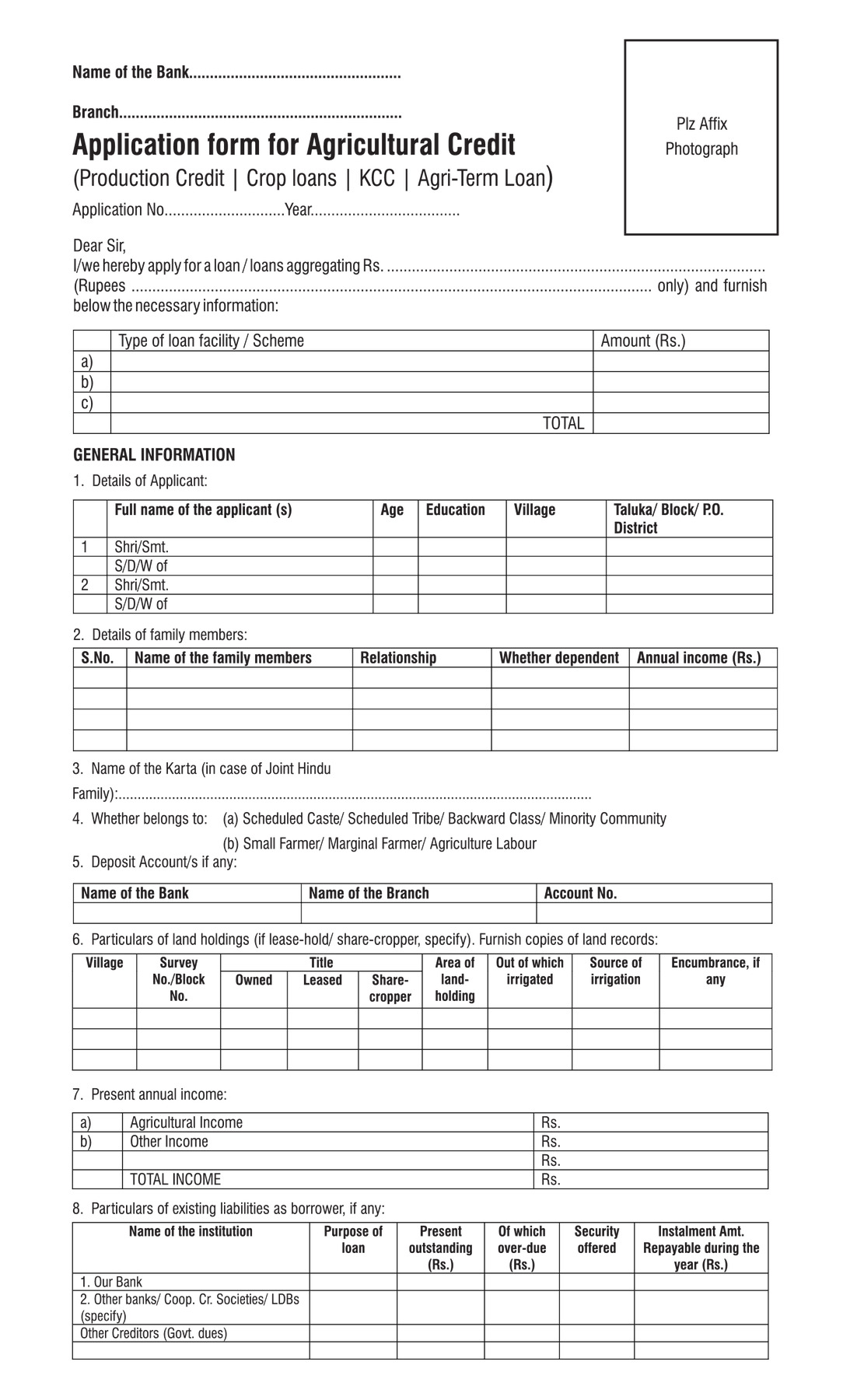 WB Agricultural Credit Application Form 2023 available to download in PDF format at malda.gov.in. With the help of this form, you can apply for production credit, crop loans, KCC, agriculture loans such as agri term loan.
WB Agricultural Credit Form
In the new WB Agricultural Credit Application form, you can select type of loan facility/scheme. This could be a production credit or any other type of loans such as crop loan, kisan credit card (KCC) loan or agri-term loan.
You can download / take a print of the WB Agricultural Credit Application Form PDF. Then you will have to enter details of applicant, family members, deposit accounts, land holdings, annual income, particulars of existing liabilities as borrower/guarantor, property assets (movable / immovable), securities etc. manually.
WB Agricultural Credit Application Form 2023 PDF Download Link