| | |
| --- | --- |
| PDF Name | Revised DDRS Scheme 2023 Guidelines PDF |
| Last Updated | October 31, 2022 |
| No. of Pages | 113 |
| PDF Size | 1.60 MB |
| Language | English |
| Category | PDF |
| Topic / Tag | Govt Scheme Guidelines |
| Source(s) / Credits | Sarkari Yojana |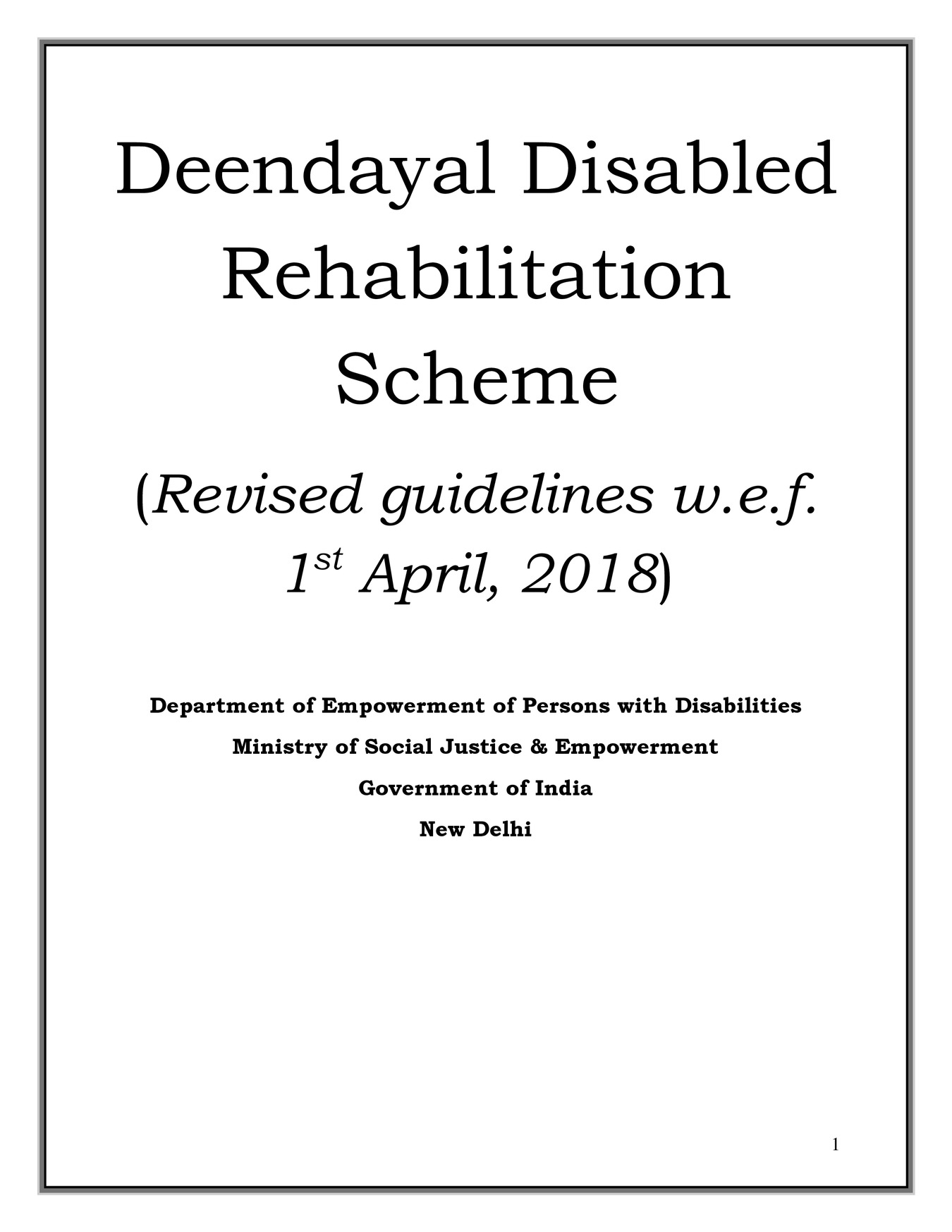 Revised DDRS Scheme 2023 Guidelines available to download in PDF format at disabilityaffairs.gov.in. The umbrella Central Sector Scheme called the "Scheme to Promote Voluntary Action for Persons with Disabilities" was revised w.e.f. 01.04.2003 and was renamed as the "Deendayal Disabled Rehabilitation Scheme (DDRS)".
DDRS Scheme Objectives
The objectives of the DDRS scheme are as follows:-
To create an enabling environment to ensure equal opportunities, equity, social justice and empowerment of persons with disabilities.
To encourage voluntary action for ensuring effective implementation of the Rights of Persons with Disabilities Act, 2016
Components of DDRS Scheme
The revised DDRS Scheme has 2 parts which are as follows:-
Part-A consisting of the DDRS Scheme and the Documents (prescribed proforma) required for consideration of a proposal of Grant-in-aid under the scheme.
Part-B (Model Project Profiles) which elaborates the various model projects and cost norms for honoraria, recurring and non-recurring items of expenditure thereunder.
Revised DDRS Scheme 2023 Guidelines PDF Download Link