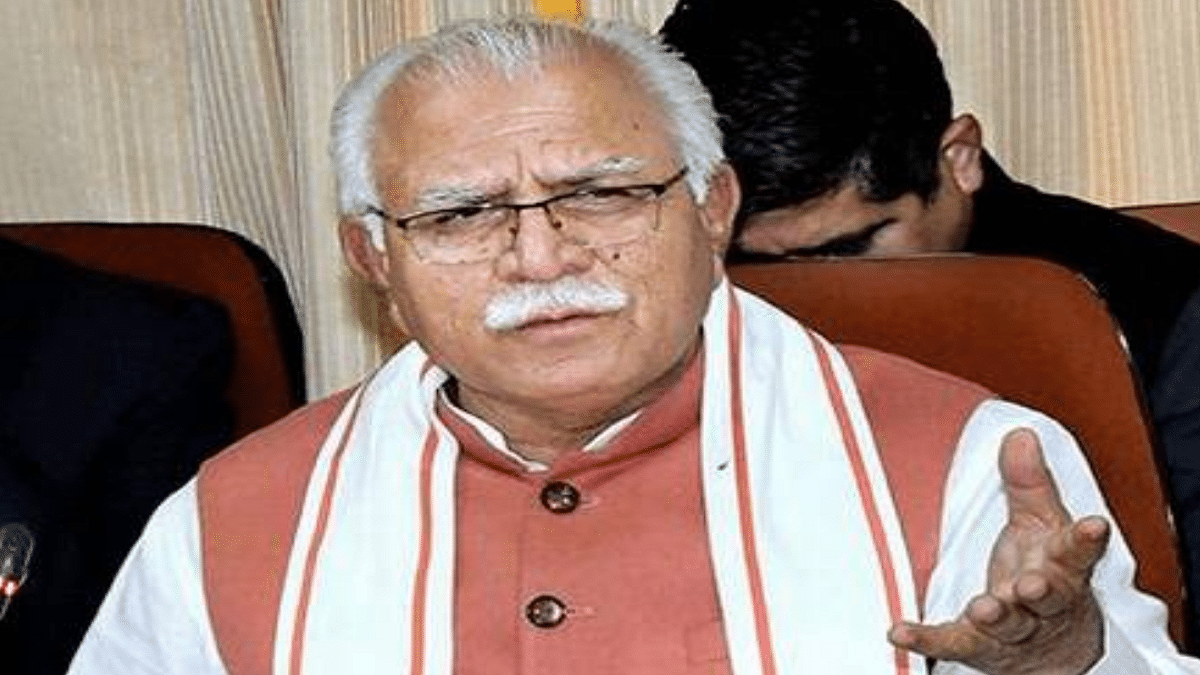 Haryana government has announced to start a new Education Loan Scheme 2020-21 for students. In this Haryana Govt. Education Loan Scheme, the state govt. will provide credit guarantee against education loan for students. CM Manohar Lal Khattar has made this announcement while replying on State Budget 2020-21 in the Assembly on 4 March 2020. Previously, students had to face difficulties in getting loans for higher education due to lack of collateral guarantee required by the banks.
To implement Haryana Govt. Education Loan Scheme 2020-21, govt. will setup credit guarantee fund for students under various categories of medical, engineering and other professional courses. Upon completion of course and becoming an earning hand, students will have to refund loan amount to banks.
A provision for Haryana Govt. Education Loan Scheme 2020-21 has been made in the state budget.
Haryana Govt. Education Loan Scheme 2020-21
Haryana CM Manohar Lal Khattar announced a new education loan scheme for students pursuing medical, engineering & professional courses. The govt. will provide credit guarantee on education loans and there would be no requirement of collateral guarantee to be given to banks. CM has made this announcement on concluding day of Budget session of Haryana Vidhan Sabha. The state govt. will set up credit guarantee fund for this purpose.
All the students after completion of study & moratorium period are required to refund the education loan amount to banks. CM has also announced to create a separate Foreign Cooperation department. This dept. will focus on state govt's initiative for welfare of Non-Resident Indians (NRIs), investment and youth employment. A group of farmers, workers, students, teachers and Panchayati Raj Institutions representatives and Urban Local Bodies would be sent on foreign tours.
From this tour, these officials will provide information about latest schemes at the global level. Around 500 members of such different categories would be sent on foreign tours to different countries every year. In another move, govt. announces that all state govt. employees & their dependents will get lungs and heart transplant facility. Moreover, if govt. employee / dependent gets lungs transplantation from Gleneagles Global Health City, Chennai, Apollo Hospital, Chennai and MGM Hospital Private Limited, Chennai or in any other equivalent Hospital, the reimbursement of expenditure would be made by the government.
Besides this, in case heart transplant is performed at recognized hospitals, reimbursement of expenditure would be made by the state government. The House also passed the Haryana Scheduled Castes (Reservation in admission in government educational institutions) Bill, 2020.
SAVE AS PDF
Source / Reference Link: https://indianexpress.com/article/cities/chandigarh/students-education-loan-collateral-manohar-lal-khattar-6300549/
Karan Chhabra
at
सरकारी योजना
Related Content
Disclaimer and Notice: This is not the official website for any government scheme nor associated with any Govt. body. Please do not treat this as official website and do not leave your contact / personal such as Aadhar Number or Mobile No. information in the comment below. It is not possible for us to reply to each comment/query, neither we can address the complaints regarding any scheme. We request all our visitors to visit the official website of the concerned department / authority for any complaint, query about the scheme / information published on this website.