| | |
| --- | --- |
| PDF Name | Swamitva Scheme 2023 Brochure PDF |
| Last Updated | October 14, 2022 |
| No. of Pages | 6 |
| PDF Size | 0.83 MB |
| Language | English |
| Category | Central Government |
| Topic / Tag | Govt Scheme Brochure |
| Source(s) / Credits | Sarkari Yojana |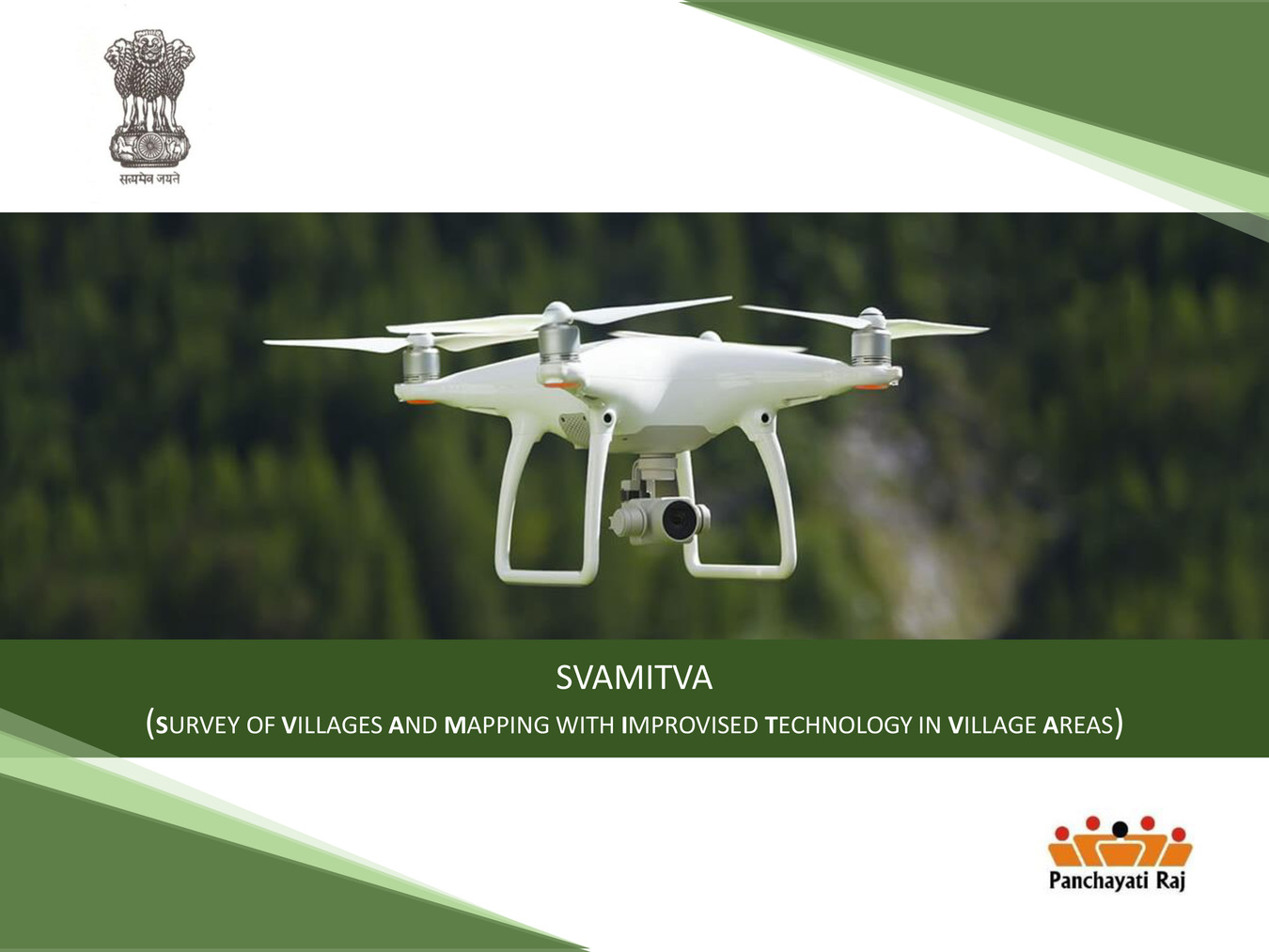 Swamitva Scheme 2023 brochure available to download in PDF format at swamitva.nic.in. Swamitva Yojana is a reformative step towards establishment of clear ownership of property in rural inhabited (Abadi) areas. It is done by mapping of land parcels using drone technology and providing "Record of Rights" to village household owners with issuance of legal ownership cards (Property cards/Title deeds) to the property owners.
Swamitva Scheme 2023
Swamitva Scheme is implemented with the collaborative efforts of the Ministry of Panchayati Raj, State Revenue Department, State Panchayati Raj Department and Survey of India. You can make PM Swamitva Yojana Registration & Login at the official website. The scheme covers multifarious aspects viz. facilitating monetisation of properties and enabling bank loan; reducing property related disputes; comprehensive village level planning, would be the stepping-stone towards achieving Gram Swaraj in true sense and making rural India Atmanirbhar.
Objectives of Swamitva Yojana
The scheme seeks to achieve the following objectives:-
Creation of accurate land records for rural planning and reduce property related disputes.
To bring financial stability to the citizens in rural India by enabling them to use their property as a financial asset for taking loans and other financial benefits.
Determination of property tax, which would accrue to the GPs directly in States where it is devolved or else, add to the State exchequer.
Creation of survey infrastructure and GIS maps that can be leveraged by any department for their use.
To support in preparation of better-quality Gram Panchayat Development Plan (GPDP) by making use of GIS maps.
Swamitva Scheme 2023 Brochure PDF Download Link