West Bengal govt. has launched Rupashree Scheme to empower adolescent girls. Subsequently, girls will get Rs. 25,000 as one time assistance at the time of their marriage after attaining the age of 18 years. This scheme will benefit around 6 lakh girls across the state.
The primary objective of this scheme is to help girls belonging to the economically weaker families and make them self-dependent. For this scheme, govt. has allocated a total budget of Rs. 1500 crore to empower adolescent girls.
Latest Update – WB govt. has also launched "Manabik" to provide monthly pension of Rs. 1000 to the Persons with Disability (PWDs). For this scheme, WB govt. has allocated Rs. 250 crore.
WB govt. will bear the expenditure of marriage of daughters belonging to poor families who have to borrow money at higher interest rates for marriage expenses. Thus this scheme will provide relief to the poor families and lessen their financial burden.
Rupashree Scheme – Objectives
The primary objectives and goals of Rupashree Scheme are as follows:-
To ensure that girls stay in schools and delay their marriages at least till the age of 18 years.
Subsequently, this scheme will incentivize girls in order to complete secondary or senior secondary education or equivalent in technical streams.
WB govt. will give this assistance to fair better in economic and social spheres.
Moreover to reduce the risks of early pregnancies, child & maternal mortality rate and health conditions.
This scheme will help in their financial inclusion and result in empowerment of adolescent girls.
Rupashree Scheme – Conditional Cash Transfers
This WB govt. scheme will transform the lives of children and adolescents through conditional cash transfer mechanism which involves 2 components:-
Annual Incentive – Govt. will provide an annual incentive of Rs. 1000/- (previously Rs. 750) to the girls in age group of 13 to 18 years studying in various schools. However, the pre-condition is that the girls is unmarried at that particular time.
One Time Grant – The second is that govt. will provide one time grant of Rs. 25000/- at the time of their marriage. The pre-condition is that the family income of the girls from all sources must not exceed Rs. 1.5 lakh p.a.
Moreover, govt. will transfer this amount directly into the bank account of girls. Thus, girls can utilize this money on their own.
West Bengal Government Schemes 2020Popular Schemes in West Bengal:West Bengal Prachesta Prakalpa SchemeKarma Sathi Prakalpa SchemeWB Didi Ke Bolo Portal Registration / Contact / Phone Number @ didikebolo.com
This scheme will benefit around 6 lakh families and govt. will spend Rs. 1500 crore for its successful implementation. Furthermore, Rupashree scheme will reduce the financial burden of poor families.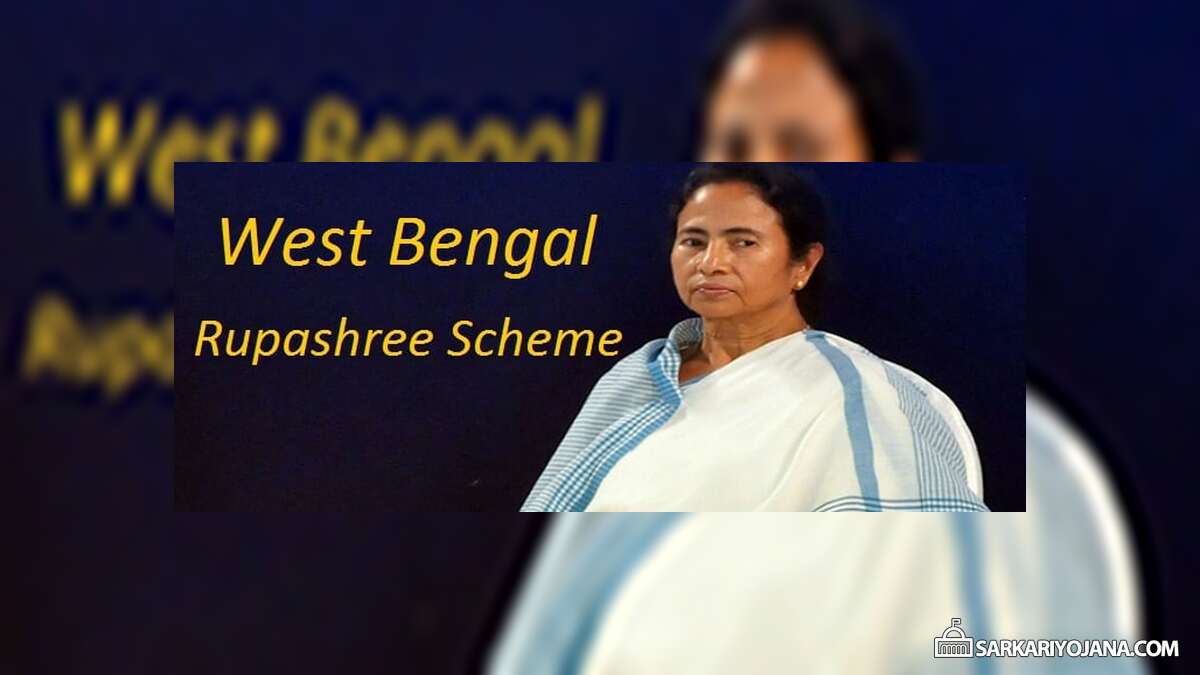 SAVE AS PDF