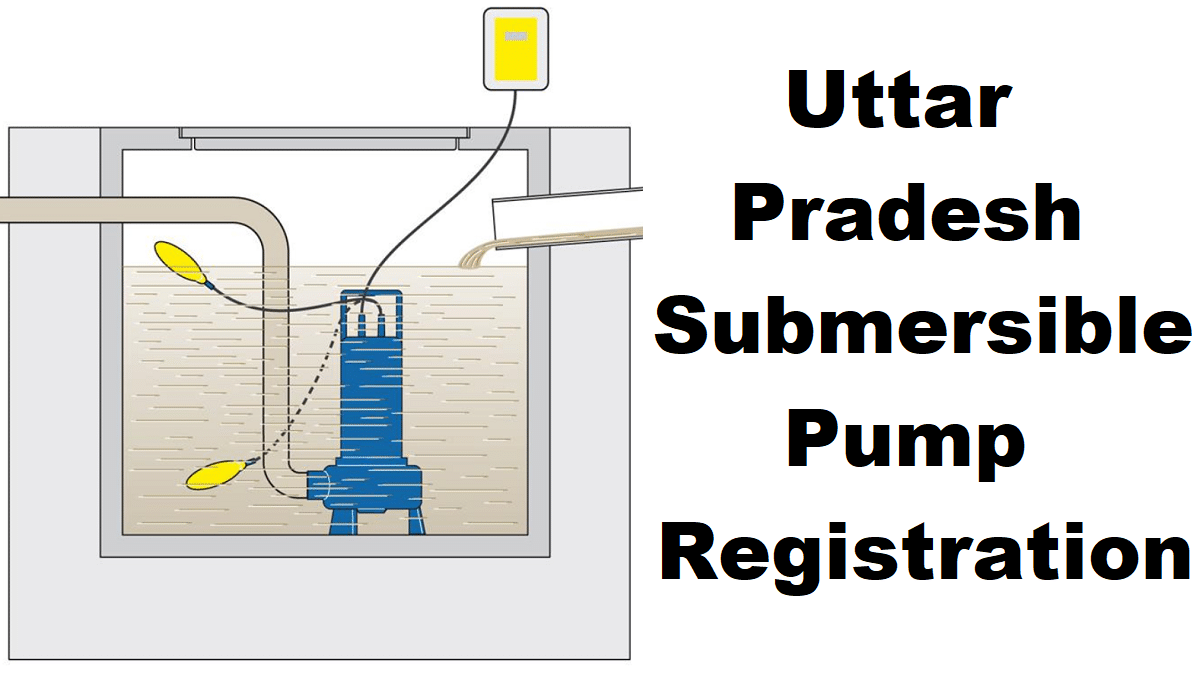 Uttar Pradesh cabinet committee led by CM Yogi Adityanath has approved Ground Water Act 2020 to raise the falling groundwater level. Under this UP Groundwater Act 2020, registration would be mandatory to install submersible pumps. Farmers and domestic users will not have to pay any fees to install submersible water pumps. Accordingly, people can simply make Submersible Pumps Online Registration at the official website which is to be launched soon.
The major objective of Ground Water Act 2020 is to improve the ground water levels which is on a decline in the few years. As water is the most important component of human's life, the state govt. will give utmost priority to save it. Rainwater harvesting would be promoted and this act also contains provisions to penalize those who contaminates ground water.
Boring companies also need to perform registration before installation of water pumps. Now check the complete details of the recent Ground water policy of the UP state government.
UP Submersible Pumps Online Registration – Ground Water Act 2020
Here are the important features and highlights of the Ground Water Act 2020:-
Submersible Pumps Online Registration – After passing of this act, it would be mandatory to perform registration to install solar pumps. Farmers and domestic consumers are not required to pay any fees. Moreover, Submersible Pump online registration facility would be provided soon.
Rainwater Harvesting – Rainwater Harvesting System has also been made mandatory in all private and government schools and colleges.
Boring Companies Registration – It will be compulsory for the boring companies to get their registration completed. These companies needs to provide all the information every 3 months. The main purpose is to raise the groundwater levels.
Clearance of Govt./ Private Buildings Map – The map of all the government and private buildings will be cleared only when these buildings have provision to install rainwater harvesting system.
In Urban areas, if a landlord installs submersible pump to build a house larger than 300 sq.m area, then it would be necessary to install rainwater harvesting system. For this purpose, a committee of gram panchayat to state level has been formed. In case someone pollutes groundwater through boring pipes then there is provision of punishment and penalty.
Punishment & Fines on Contaminating Groundwater – Ground Water Act 2020
In case the person is caught for 1st time for polluting groundwater level, then there is provision of punishment from 6 months upto 1 year and Rs. 2-5 lakh fine. If person is caught for 2nd time, then there would be penalty of Rs. 5-10 lakhs and punishment from 2-5 years. In case the person is caught for the 3rd time, then there would be penalty of Rs. 10-20 lakhs and punishment from 5-7 years.
SAVE AS PDF
Sarkari Yojana App - Download Now
Source / Reference Link: https://www.aninews.in/news/national/general-news/up-govt-brings-ground-water-act-2020-to-improve-ground-water-levels20200211232256/
Karan Chhabra
at
Sarkari Yojana
Related Content
Disclaimer and Notice: This is not the official website for any government scheme nor associated with any Govt. body. Please do not treat this as official website and do not leave your contact / personal such as Aadhar Number or Mobile No. information in the comment below. It is not possible for us to reply to each comment/query, neither we can address the complaints regarding any scheme. We request all our visitors to visit the official website of the concerned department / authority for any complaint, query about the scheme / information published on this website.