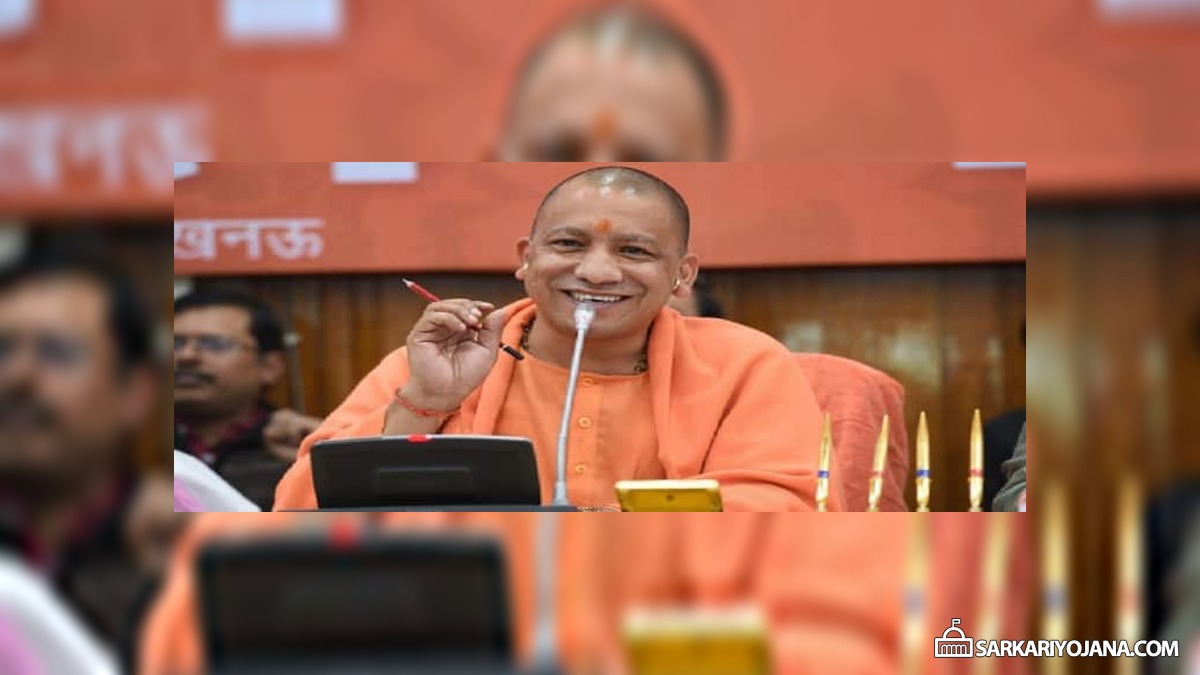 Uttar Pradesh govt. is going to launch a new UP Lok Kalyan Mitra Internship Program 2018. In this programme, Yogi govt. will appoint 822 Lok Kalyan Mitras in each of the 822 blocks (1 in each block) of the state and 2 at state level (total 824). All the Lok Kalyan Mitra appointed at Block Level will get salary of Rs. 30,000 while at the state level will get Rs. 40,000. For this purpose, each interested candidate needs to apply online for this Internship program.
These appointed people under UP Lok Kalyan Mitra Internship Program 2018 will publicize the schemes of the Yogi government and will strengthen the feedback mechanism in the entire state. Out of the total 822 appointed Lok Kalyan Mitras, there would be a reservation of 30% for girls.
These Lok Mitras will be selected for 1 year through a written test and for this candidates needs to apply online. This decision to start such training is taken in the meeting of Cabinet Committee headed by UP CM Yogi Adityanath on 7 August 2018.
UP Lok Kalyan Mitra Internship Program 2018 – Apply Online
Uttar Pradesh cabinet headed by CM Yogi Adityanath has decided to appoint 824 Lok Kalyan Mitras (822 at block level & 2 at State Level) through a written test. Each Lok Kalyan Mitra will get a chance to work at block level for the next one year and in the next year, they have to apply for renewal. Willing youths who wants to bring a change in the society can apply for this Internship program.
The UP Lok Kalyan Mitra Internship Program Application process will start soon. UP govt. will form a committee under the DM leadership to select candidates at block level. It would comprise of Chief Development Officer, Representative of the Information department and Senior officers of the district. The appointment will be on a contractual basis for 1 year and CM Yogi Adityanath alone has the right to make the selected applicants permanent.
Salary & Eligibility for Lok Kalyan Mitra Training Program
All the applicants must fulfill the following eligibility criteria to apply and appear for written test for Lok Kalyan Mitra Internship Program:-
Candidates must have at-least 2 years of experience on any social platform, and
Candidate must be a graduate in Engineering, Medical, Arts stream.
Applicants for Lok Kalyan Mitra Internship must belong to the age group of 21-40 years.
Information Department is the nodal department for this UP Lok Kalyan Mitra Training 2018. All the Lok Kalyan Mitras will have to understand the concept of government schemes and will also have to get a feedback on its implementation. Each Block Level Lok Kalyan Mitra will get Rs. 25,000 as salary and Rs. 5,000 as allowance (Total Rs. 30,000). Each State Level Lok Mitra will get Rs. 30,000 and Rs. 5,000 as allowance.
They will have the task to visit villages and in case any person is not getting scheme benefits, than what is the reason behind it. They will have to provide appropriate solutions to the people. Every scheme will be made online to assist people in getting scheme benefits. This Lok Kalyan Mitra Training Program will begin from the month of October 2018.
SAVE AS PDF
Sarkari Yojana App - Download Now
Karan Chhabra
at
Sarkari Yojana
Related Content
Disclaimer and Notice: This is not the official website for any government scheme nor associated with any Govt. body. Please do not treat this as official website and do not leave your contact / personal such as Aadhar Number or Mobile No. information in the comment below. It is not possible for us to reply to each comment/query, neither we can address the complaints regarding any scheme. We request all our visitors to visit the official website of the concerned department / authority for any complaint, query about the scheme / information published on this website.