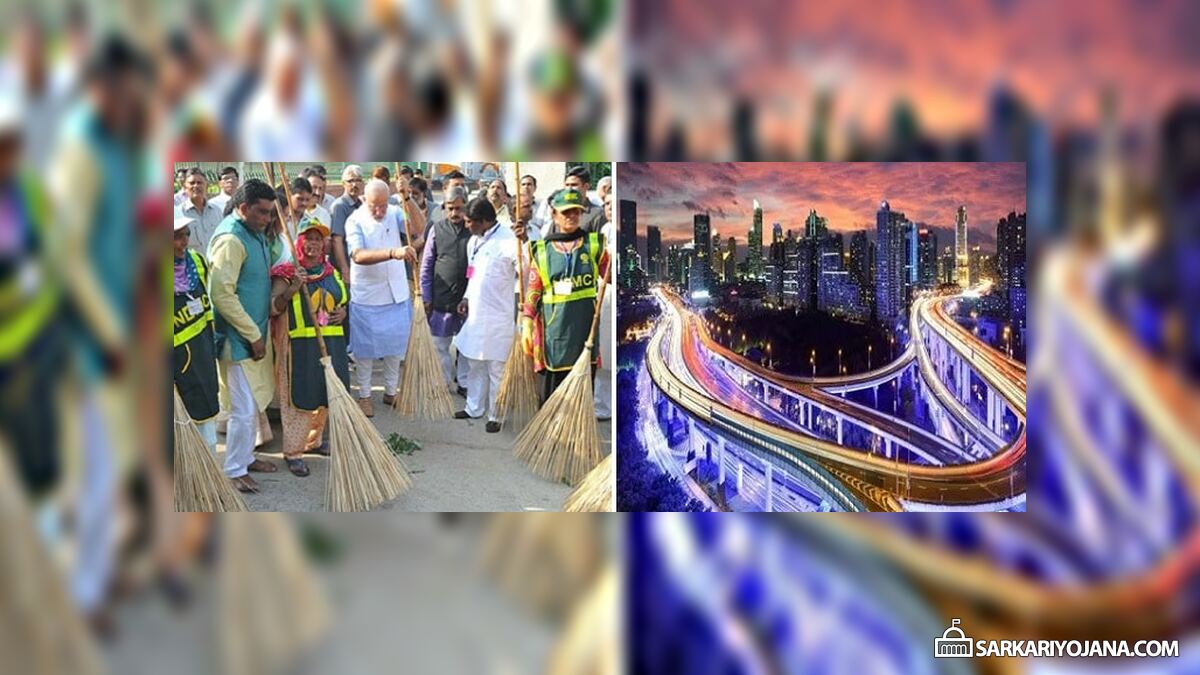 Shri Hardeep S Puri, Minister of Housing & Urban Affairs (MoHUA) will launch Swachh Manch Web Portal and Ease of Living Index on 10 August 2018. Parallelly, a slew of new initiatives like Swachh Survekshan 2019 and ODF+ & ODF++ Protocols will also be launched under Swachh Bharat Mission (SBM). Swachh Manch Portal will enable people to participate in SBM and Liveability Index will give the national rankings to cities. People can access the Swachh Manch Portal at http://www.swachhmanch.in/
Central government will webcast the event live for states and cities to witness the launches from across the country. Ease of Living Index Dashboard will enable the people to compare and analyse the performance of various liveability parameters.
Swachh Manch Web Portal and Ease of Living Index are the 2 most important parameters to fulfill the PM Narendra Modi's dream of Swachh Bharat (Clean India) till 75th anniversary of Mahatma Gandhi.
Ease of Living Index – Details
Central govt. will launch Ease of Living Index along with an Ease of Living Index dashboard. The important features of highlights of ELI Program are as follows:-
In this initiative, govt. would provide national ranking of 111 cities.
ELI Dashboard will give ranking to the cities across pillars, category, geographical zones and population classifications.
Ease of Living framework will include 4 pillars – Institutional, Social, Economic and Physical. These pillars will be further classified into 15 categories and 78 indicators.
ELI dashboard will also comprise of a feature to compare and analyse the performance of cities on the basis various liveability parameters.
Ease of Living Index initiative of MoHUA will help cities to assess their liveability conditions through global and national benchmarks.
This will also encourage cities to move towards an "Outcome Based Approach" to urban planning and management.
Ease of Living assessment standards are related to Sustainable Development Goals (SDGs). This will provide boost to India's effort to systematically track the progress of SDGs in urban areas.
Details of Swachh Manch Web Portal
Central govt. will also launch another initiative named Swachh Manch Portal. This is a web-based platform which will bring together each and every stakeholder to contribute towards the Swachh Bharat Mission under a common platform. This platform will allow stakeholders to create, invite and participate in various volunteer opportunities around their neighborhoods. People can access the Swachh Manch Web Portal at http://www.swachhmanch.in/
All the citizens and participating organizations can now upload the photo evidence on this Swachh Manch portal. This portal would also contain the records of number of hours which a citizen has volunteered. This will serve as an acknowledgement of citizens / organizations on the cause of "Swachhata". Swachh Manch Portal is going to be integrated with the already existing Swachhata App. This will act as a Citizens Grievance Redressal platform to hear the complaints and provide solutions to the people.
SAVE AS PDF
Sarkari Yojana App - Download Now
Karan Chhabra
at
Sarkari Yojana
Related Content
Disclaimer and Notice: This is not the official website for any government scheme nor associated with any Govt. body. Please do not treat this as official website and do not leave your contact / personal such as Aadhar Number or Mobile No. information in the comment below. It is not possible for us to reply to each comment/query, neither we can address the complaints regarding any scheme. We request all our visitors to visit the official website of the concerned department / authority for any complaint, query about the scheme / information published on this website.