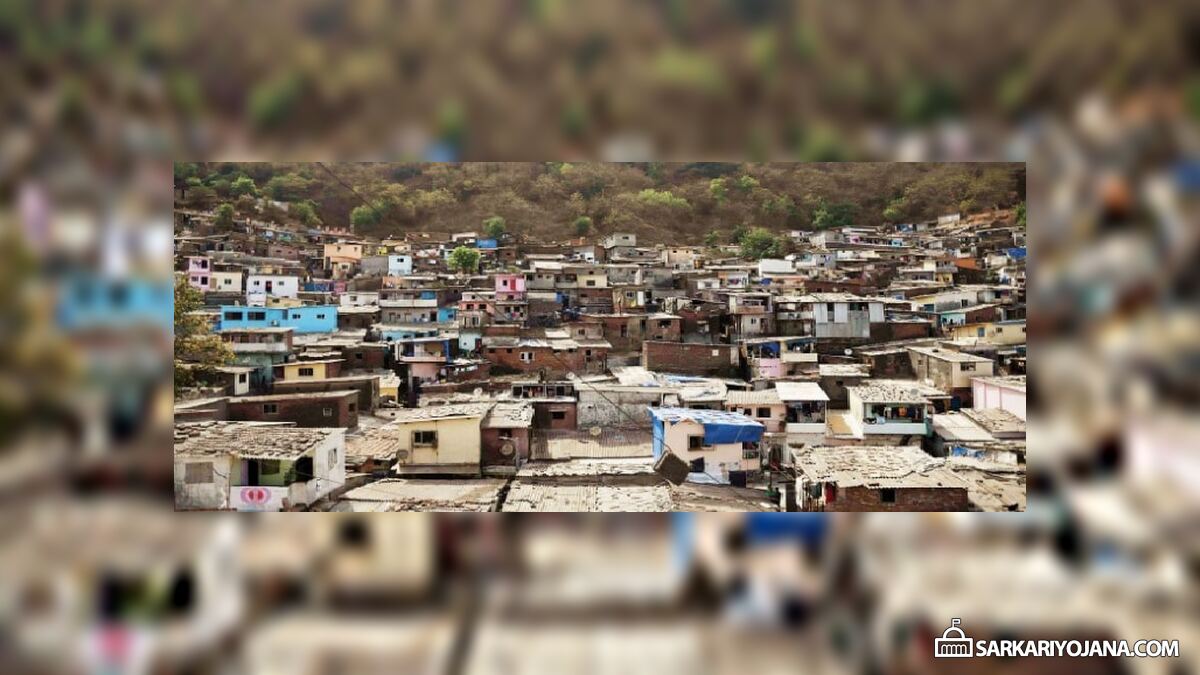 The state govt. of Maharashtra is going to implement Slum Rehabilitation Scheme across the state. Under this scheme, Siddha Group, Kolkata Based Firm will make an investment of Rs. 12 billion for development of its second housing project in Mumbai under Slum Rehabilitation Scheme. Till date, Siddha group has delivered around 6,000 units and construction is ongoing in 4 cities – Kolkata, Mumbai, Jaipur and Bengaluru.
Govt. will provide pakka houses to the poor people living in slums through Slum Rehabilitation Authority (SRA). Till date, SRA is only available in Mumbai, Pune and Nagpur like metro cities but it will extend across the state.
As per the report of state housing department, houses for slum in Mumbai and other metro cities are being developed through SRA. SRA Authority will be extended to other locations of the state as well. Through this, SRA can provide pakka houses to poor people and redevelop slums.
Maharashtra Slum Rehabilitation Scheme – Siddha Group Housing Project
PM Narendra Modi is going to realize the vision of "Housing For All by 2022". All the newly developed houses would be given to those people who doesn't possess their own houses. Govt. wants that poor people must have roof of their own. A new policy will be framed and is going to be approved in cabinet meeting. Extending SRA in all other small cities will benefit to the people in large extent. SRA is going to expand the additional floor space index such that the particular project becomes feasible for the developers.
Various land owners have been asked to come forward and to develop their land. Land owner will not have to pay a single penny and government will invest all the money. Land owner will get 35% of the total project profit and remaining 65% will be retained by the government. Govt. will construct the maximum number of houses which will possess the dual benefit. All the house who don't have houses will get the house and property market is also going to be remain maintained.
Siddha group will start new project at Wadala in South Mumbai under Slum Rehabilitation Scheme. This project will start till December 2018 and delivered by 2023 in 2 phases. Company will construct 1700 units for slum dwellers and another 750 units for sale in 7 acre project. The total project of the cost would be around 12 bn and funds will be available through internal accruals and construction finance from banks / NBFCs.
Siddha Group to Invest 12 bn on Housing Project
In next 2 to 3 months, company would raise funds to meet construction cost. Siddha Group has not fixed selling price but it will be aggressive. This is company's 2nd project in Mumbai under Slum Rehabilitation. Another 2 acre project is already undergoing at Kandivali where around 400 units are going to be constructed for slum dwellers and 256 units for sale to homebuyers.
This project was launched in March 2017 and is going to be delivered by June 2021. For this project, a total investment of Rs. 3.25 billion would be made. Siddha group has launched this project at Rs. 10,500 / sq.ft and now rate is 12,500 / sq.ft. Sales are going good and the company has already sold 60% of total units.
Siddha Company has already completed 26 projects in Kolkata comprising of 5 million sq ft development. 7 projects are underway in this city with 15 million sq ft of development. Siddha group develops 2 million sq ft and constructing 2 million sq ft in Jaipur. In Bengaluru, company has completed 1 small project of 50,000 sq. ft
SAVE AS PDF
Sarkari Yojana App - Download Now
Karan Chhabra
at
Sarkari Yojana
Related Content
Disclaimer and Notice: This is not the official website for any government scheme nor associated with any Govt. body. Please do not treat this as official website and do not leave your contact / personal such as Aadhar Number or Mobile No. information in the comment below. It is not possible for us to reply to each comment/query, neither we can address the complaints regarding any scheme. We request all our visitors to visit the official website of the concerned department / authority for any complaint, query about the scheme / information published on this website.