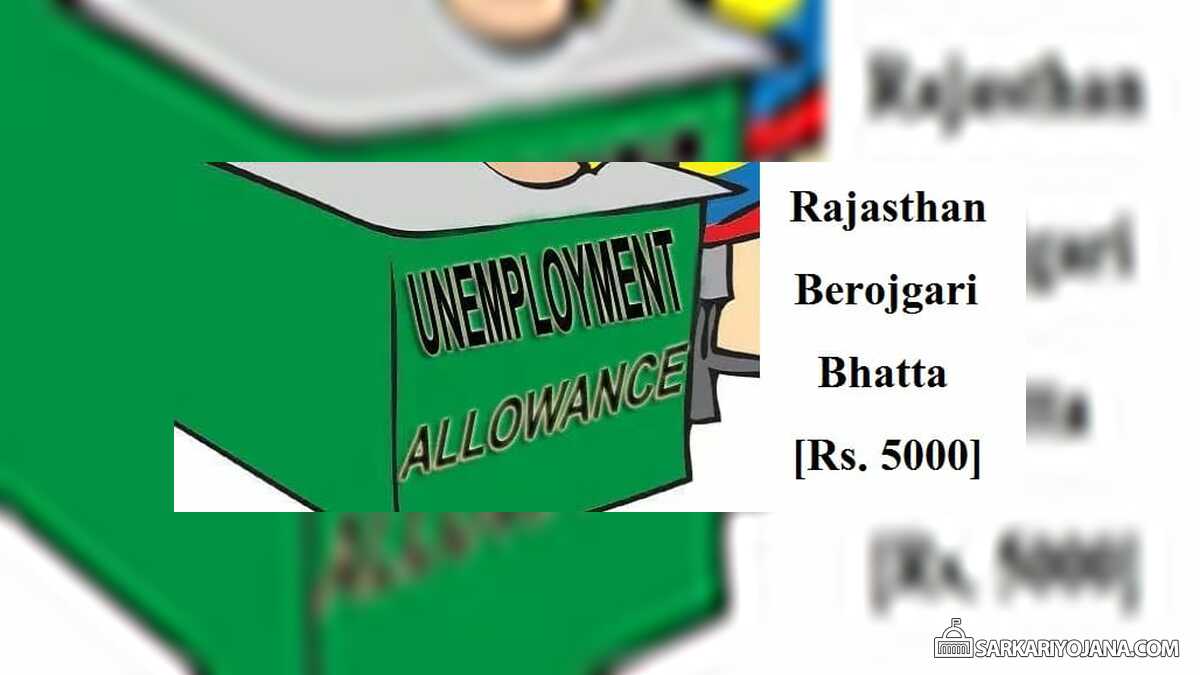 Rajasthan govt. is start an Unemployment Allowance Scheme in which each jobless youth would be given Rs. 5,000 per month. Only the unemployed educated youths above the age of 21 years would be given this berojgari bhatta. Over the next 5 years, the state govt. also promises in its manifesto to provide 30,000 new government jobs every year. The state govt. of Rajasthan has also promised to create 50 lakh employment opportunities in private sector.
The state govt. will provide cooperative farmer loans of Rs. 1 lakh crore and will setup a Rs. 250 crore farmer centric rural startup fund and a farmer debt relief commission in each division. Govt. will also identify and expel illegal migrants from Bangladesh & Rohingya muslims. Hindus who have to leave Pakistan would be given citizenship.
For polls on 7 December 2018, the govt. has focused on addressing unemployment, farmer issues and water.
Rajasthan Unemployment Allowance Scheme (Berojgari Bhatta)
The state govt. of Rajasthan has released its manifesto named "Rajasthan Gaurav Sankalp" and has decided to provide unemployment dole to jobless candidates. The state govt. will create 50,00,000 employment opportunities in private sector, provide 30,000 jobs in govt. sector. Those still unemployed will get Rs. 5000 per month berojgari bhatta under Unemployment Allowance Scheme. Moreover, govt. will also bring an urban employment guarantee law on the lines of National Rural Employment Guarantee Act (NREGA).
The state govt. will form a committee to work on the process of providing universal basic income. Efforts would be made to check cow smuggling in the state. Eastern Rajasthan Canal project will address the irrigation and drinking water problem in 13 districts of eastern Rajasthan will be taken up on priority. For agriculture sector, the state govt. promised expansion of cooperative loans. Loans worth Rs. 1 lakh crore will be disbursed in the next 5 years.
Farmers would be sent to Israel to learn best practices about farming. In each division, govt. will focus on organic farming in one district and farming of medicinal plants would also be encouraged. Creation of jobs forms a big part of the manifesto. Govt. will enact an employment guarantee scheme on the lines of Rural Employment Guarantee Act (MNREGA) for urban areas.
There are also certain promises for the tribals and dalits. Dr. Bhimrao Ambedkar pilgrimage fund will be established, Ambedkar Peeth in Jaipur declared a national level tourist site. The state govt. will spend Rs. 5,000 crore in the next 5 years for the development of tribal sub-plan areas.
The state govt. will recommend to the central govt. to include Meena, along with Mina, in the list of ST and will construct memorials to tribal leaders Dungarpur, Kota, Bundi, Banswara and Jaipur. For education sector, a private school board or an empowered committee will help govt. in deciding policies and Vedic studies board will be setup.
Rajasthan govt. has also promised a scheme to provide meritorious students taking admission in government schools with laptops or smartphones and each govt. college will get an e-library. Additional check posts to prevent cow smuggling in Mewat region will be placed.
Akshya Patra Foundation or a similar organisation will be roped in to manage cow shelters. The state govt. has made promises on industries, tourism, women welfare, social justice, youth and journalists in the manifesto. CM said that her government has fulfilled around 630 out of 665 promises made in the 2013 manifesto.
SAVE AS PDF
Sarkari Yojana App - Download Now
Karan Chhabra
at
Sarkari Yojana
Disclaimer and Notice: This is not the official website for any government scheme nor associated with any Govt. body. Please do not treat this as official website and do not leave your contact / personal such as Aadhar Number or Mobile No. information in the comment below. It is not possible for us to reply to each comment/query, neither we can address the complaints regarding any scheme. We request all our visitors to visit the official website of the concerned department / authority for any complaint, query about the scheme / information published on this website.