CM Vasundhara Raje has launched Free Electricity scheme in Rajasthan to provide free power supply upto Rs. 10,000 for one year to rural farmers having general category connections. This scheme will help in raising the financial status of the farmers and will be applicable for rural farmers from November 2018 billing month.
Chief minister said the electricity infrastructure in the state was in bad shape when she came to power and now the state govt. has changed the situation by infusing nearly 40,000 crore. Till date, domestic power is available for at-least 20 to 22 hours in a day.
This scheme will enable farmers to get free electricity to some extent for irrigation purpose and would be a major boost towards realizing the vision of "Doubling Farmers income by 2022".
Free Electricity Scheme in Rajasthan for Rural Farmers
All the farmers in rural areas of Rajasthan having general category connections would get free electricity for a specific limit. As per the official statement, govt. will provide free power supply to around 12 lakh farmers upto Rs. 10,000 per year on their agriculture electricity connections. The scheme would be effective from Nov 2018 billing month for rural farmers.
ग्रामीण क्षेत्र के सामान्य श्रेणी के कनेक्शन वाले सभी किसानों को निश्चित सीमा तक मुफ्त बिजली देने की योजना कल ही शुरू कर दी थी- श्रीमती @VasundharaBJP, मुख्यमंत्री#VijaySankalpWithPM pic.twitter.com/yqrozJK2AW

— BJP Rajasthan (@BJP4Rajasthan) October 6, 2018
Under Free Electricity scheme in Rajasthan, the farmers would need to pay their electricity bills at first. Afterwards, a maximum amount of Rs. 833 for each month would be deposited in their bank accounts. The benefits of the scheme would be available in the form of grants through direct benefit transfer (DBT).
Rajasthan Government Schemes 2021राजस्थान सरकारी योजना हिन्दीPopular Schemes in Rajasthan:जन सूचना पोर्टलRajasthan Ration Card ListRTE Rajasthan Admission 2021-22
CM has also announced that state govt. was working on "Eastern Rajasthan Canal Project (ERCP)" to provide water for drinking and irrigation purposes to 13 districts in eastern Rajasthan with an outlay of Rs. 37,000 crore. Energy department has issued orders to power distribution companies in Jaipur, Ajmer and Jodhpur.
This announcement was made while addressing a public rally on the culmination of Rajasthan Gaurav Yatra in the presence of PM Narendra Modi. Rajasthan govt. had worked hard to electrify 13 lakh villages, ensure housing for all and implement strict laws against women related crimes like rape.
This decision is taken just before the implementation of Model Code of Conduct (chunav aachar sanhita) as the EC announces election dates for 5 states. Rajasthan will go to the elections on 7 December 2018 and counting of votes / result declaration will take place in all five states on 11 December 2018.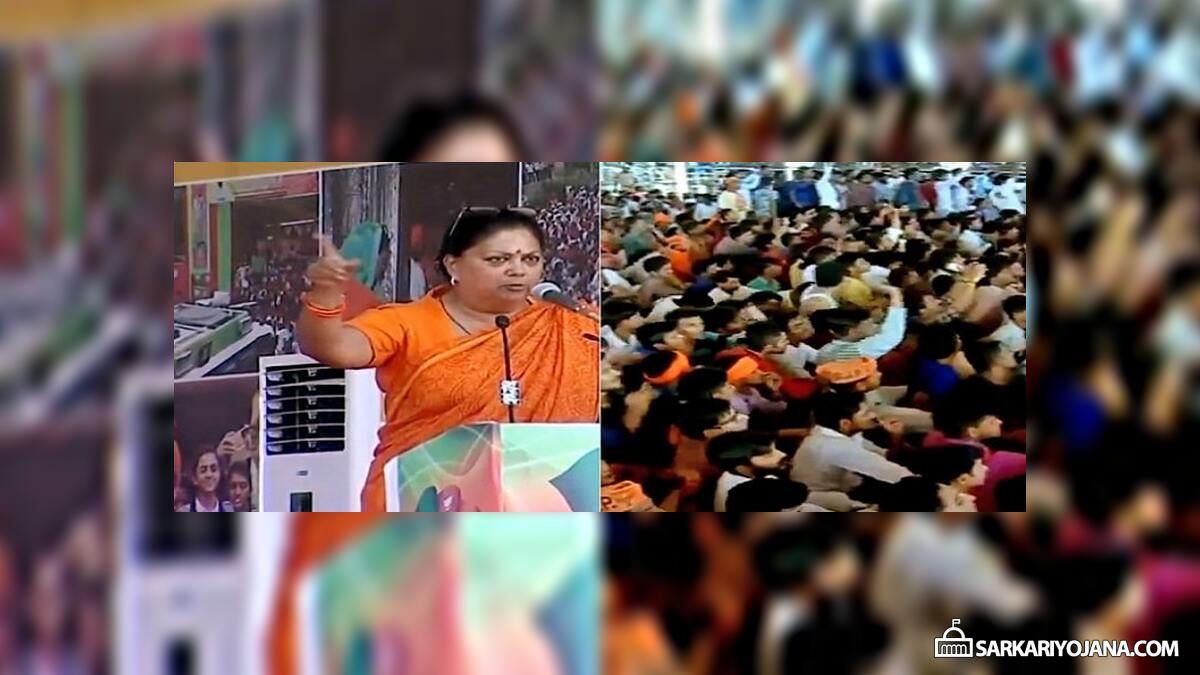 SAVE AS PDF