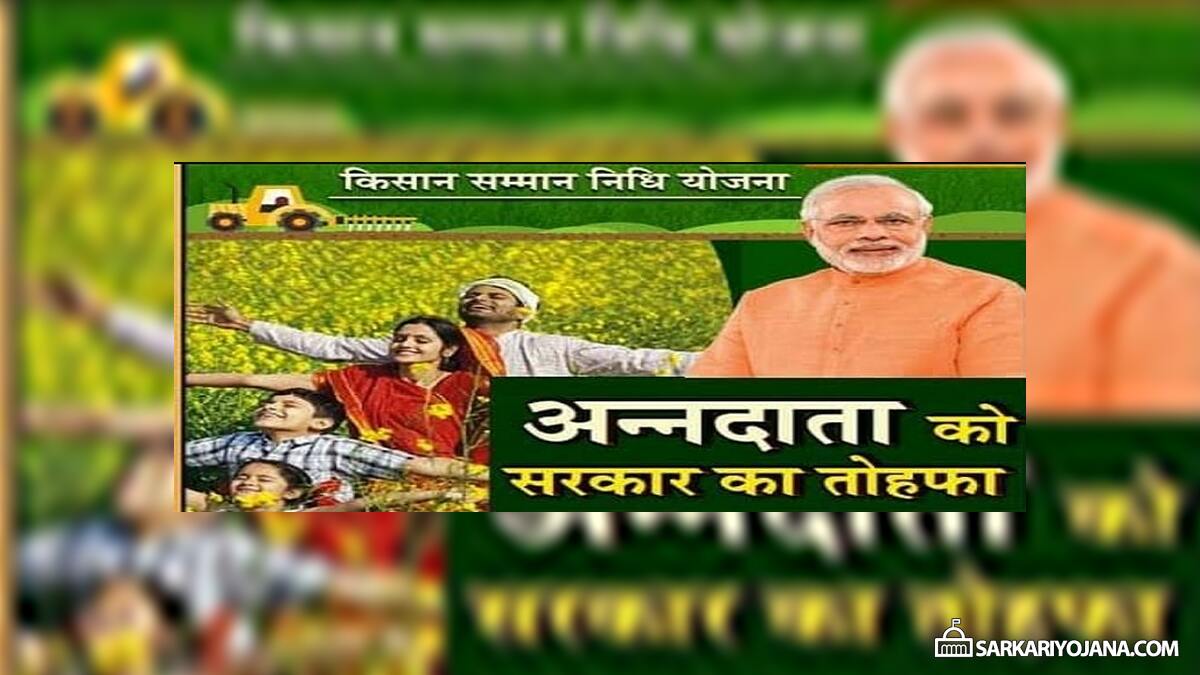 Newly elected Indian government has extended the scope of Pradhan Mantri Kisan Samman Nidhi Yojana and will now cover all farmer's families. Now under PM Kisan Scheme, around 15 crore farmers would get Rs. 6,000 as financial assistance in 3 equal installments (of Rs. 2000 each). People can now check their name in the PM Kisan Samman Nidhi Yojana New Beneficiary List at pmkisan.gov.in. This decision for PM Kisan Yojana Expansion was taken in the 1st Cabinet meeting chaired by PM Narendra Modi (Modi 2.0) held on 31st May 2019.
In PM Kisan Samman Nidhi Yojana Phase 2, the central govt. would cover all farmers including landless labourers. Previously only those farmers whose land holding was less than 2 hectares (5 acres) were eligible but this time, the land holding limit has been removed.
The installments under PM Kisan Yojana would be transferred directly into the bank accounts of farmers through Direct Benefit Transfer (DBT) mode.
PM Kisan Samman Nidhi Scheme New Beneficiary List
PM Kisan Samman Nidhi Yojana was previously applicable only for small and marginal farmers, but now PM Kisan Scheme will cover all farmers. The land holding limit which was earlier 5 acres (2 hectares) for PM Kisan Yojana eligibility has now been removed. PM KISAN is a central sector scheme with 100% funding from government of India. Now the exclusion categories mentioned at the official pmkisan.gov.in portal are of no use.
Agarian distress was a major issue in the 1st tenure of the Modi govt. which the Indian govt. has tried to sort out. In the 1st cabinet meeting after an emphatic win in the recent Lok Sabha Elections 2019, PM Modi led Union govt. has announced the extension of PM Kisan Samman Nidhi Yojana.
Now around 15 crore farmers can avail the PM Kisan Scheme benefits and the 3 equal installments of Rs. 2,000 each would directly be credited into farmers bank accounts. All the farmers can now utilize this amount of Rs. 6,000 per annum for purchase of farm seeds, fertilizers, farm tools or other methods of their choice to raise their productivity.
People first, people always.

Glad that path-breaking decisions were taken in the Cabinet, the first in this tenure. Hardworking farmers and industrious traders will benefit greatly due to these decisions.

The decisions will enhance dignity and empowerment of several Indians. pic.twitter.com/U9JTXeyoVm

— Narendra Modi (@narendramodi) May 31, 2019
The first few decisions of the Government are dedicated to those who feed India and protect India. pic.twitter.com/tAkT99nOs1

— PMO India (@PMOIndia) June 1, 2019
The primary objective of PM Kisan Samman Nidhi Yojana is to ensure Doubling of Farmers Income by FY 2022. Moreover, the central govt. is going to conduct Parliamentary session from 17 June 2019 to 26 July 2019. On 5 July 2019, the budget would be presented by the Finance Minister of India, Shrimati Nirmala Sitharaman. In addition to this, the central govt. has also announced the launch of a new Farmers Pension Scheme.
PM Kisan Samman Nidhi Yojana Extended for All Farmers
The decision regarding extension of PM Kisan Samman Nidhi Yojana is announced by Agriculture Minister, Narendra Singh Tomar. Till date, more than 3 crore farmers have already received installments under PM Kisan Scheme directly into their bank accounts. Previously around 12 crore farmers were covered under PM Kisan Yojana and 2 crore farmers were left out. But now all the farmers would get included into the PM Kisan Scheme list of beneficiaries.
It was estimated that this PM Kisan Yojana would cost around Rs. 75,000 crore but this time, an additional 12,000 crore would be spent. This time, the total cost for implementation of PM Kisan Samman Nidhi Yojana would be approx. Rs. 87,000 crore.
Other Major Decisions by Modi 2.0 Cabinet Committee
— Pradhan Mantri Farmers Pension Scheme
— PM Scholarship Yojana 2019 Assistance Increased
— PM Retail Traders & Small Shopkeepers Pension Scheme
SAVE AS PDF
Sarkari Yojana App - Download Now
Source / Reference Link: https://twitter.com/narendramodi
Karan Chhabra
at
Sarkari Yojana
Related Content
Disclaimer and Notice: This is not the official website for any government scheme nor associated with any Govt. body. Please do not treat this as official website and do not leave your contact / personal such as Aadhar Number or Mobile No. information in the comment below. It is not possible for us to reply to each comment/query, neither we can address the complaints regarding any scheme. We request all our visitors to visit the official website of the concerned department / authority for any complaint, query about the scheme / information published on this website.