Online BPAS Portal Karnataka is now functional at onlinebpas.in/KA/Index.aspx. For the first time in India, Karnataka govt. has taken a new step towards Online Land and Building Plan Approval System (LBPAS). Karnataka govt. has achieved a new milestone by launching a hassle free land and building plan approval system i.e BPAS Karnataka. Now people will be able to get online building plan approval, online layout approval and online change of land use approval with LBPAS system.
With the introduction of LBPAS, Urban Development Department of Karnataka has initiated a transparent procedure in the approval of land and building plan. Online BPAS Portal Karnataka will ensure faster and hassle free service to the citizens of the state.
The auto plan BPAS Karnataka portal for LBPAS will reduce delay as there is no human intervention and will build confidence along with ensuring transparency.
Online BPAS Portal Karnataka Registration – How to Apply for LBPAS
Below is the complete procedure of how to apply for LBPAS and make Online BPAS Portal Karnataka registration online:-
Step 1: Firstly visit the official website at http://onlinebpas.in/KA/Index.aspx
Step 2: At the homepage, click at the "Portal" link present on the right side of the page.
Step 3: It will scroll down to Portal section where applicant will have to click at "Go" option under 'Citizen' section.

Step 4: Upon clicking the Go tab, the Land and Building Plan Approval System (LBPAS) citizen portal will open. It can even directly be accessed through http://164.164.10.21/LBPAS/Login.aspx link
Karnataka Government Schemes 2021Popular Schemes in Karnataka:How to Download Karnataka Ration Card ListChief Minister Self Employment SchemeKaushalya Karnataka Yojana
Step 5: Here applicants will have to click at the "Register" button to open the LBPAS Karnataka Online Registration Form as shown below:-
Step 6: In this apply online form for LBPAS, applicants can register either as individual or business or government. Fill in all the necessary details asked in the registration form to get registered on Online BPAS Portal.
After successful registration, applicants will get Username and Password with which candidate can make login as mentioned in Step 4 above.
Karnataka Online Land & Building Plan Approval System (LBPAS) Features
Here are the important features and highlights of the online Land & Building Plan Approval System (LBPAS) in Karnataka:-
Now people would be able to make online submission through Citizen Portal.
Computer verification of CAD drawing file.
Integration with other authorities for NOCs, AAI, Fire etc.
Joint Scheduling and inspection with information sharing through work portal.
Online Payment facility.
Movement of files and approvals within stipulated timelines.
Status shared online, e-mail and through SMS to applicants.
Computer generated certificate with digital signature. These are also verifiable by the 3rd parties.
Moving towards improved monitoring of projects for RERA compliance.
Benefits of BPAS Karnataka to Government
The Urban Development Department of Karnataka aims at the following things:-
Reducing manual efforts in scrutiny of designs.
Quick statistics and data available to the government from across the states.
Reduction in errors in verification of applications.
Reduction in the application processing time.
Improvement in service levels and quality.
Enhanced transparency in public governance.
Online Land & Building Plan Approval System Benefits to Citizens
Here are the benefits which a citizen will get from the online land and building plan approval system in Karnataka:-
Quick Automated Verification of Building Plans
Facilitate Ease of Doing Business Initiatives
Making life simpler for citizens and businesses
Improving credibility of Urban Local Bodies (ULBs)
No need to visit office to submit application and wait for approvals with trust and verify mechanism.
One time verification of documents.
CAD drawing can be checked for compliance with byelaws before submitting.
Convenience of online payment for the services.
Can track status of application online.
In case of endorsements, re-submit on portal itself.
For more information of the above services, public may contact at http://onlinebpas.in/KA/Index.aspx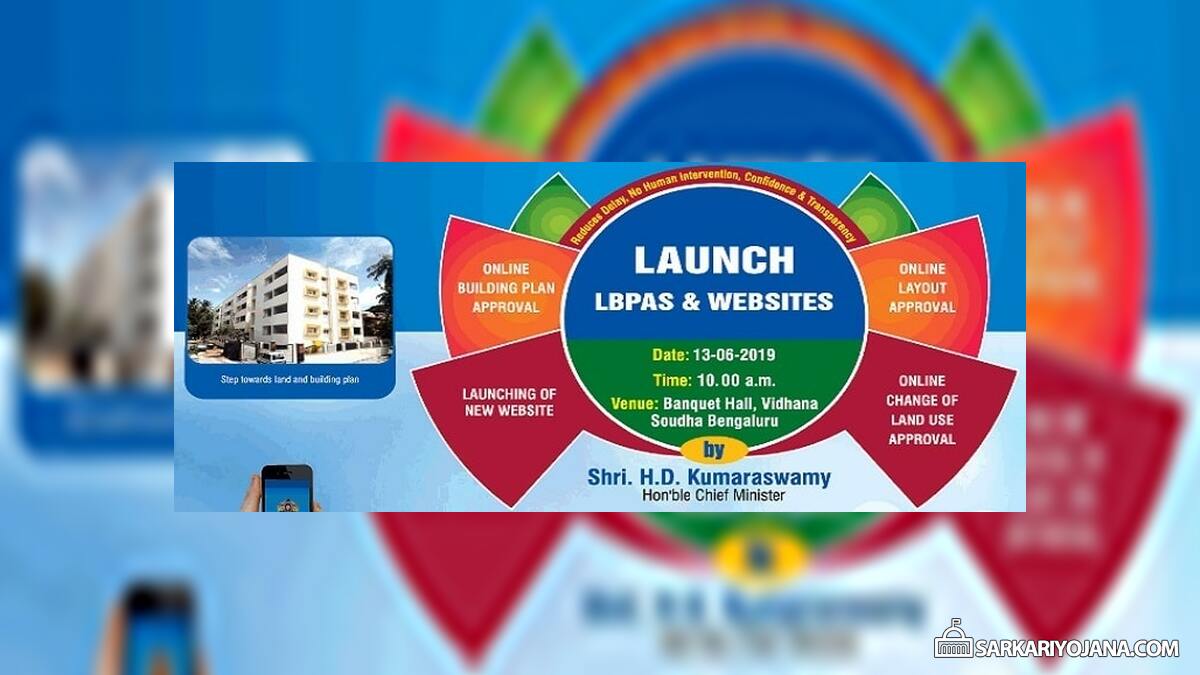 Content Source / Reference Link: Times of India e-paper Delhi (13 June 2019) Page 7
SAVE AS PDF