ओडिशा सरकार टेट एग्जाम 2021 के लिए ऑनलाइन आवेदन / पंजीकरण फॉर्म अब आधिकारिक वेबसाइट bseodisha.nic.in पर उपलब्ध हैं, जानिये क्या हैं पात्रता, महत्त्वपूर्ण तारीखें और डाउनलोड करें नोटिफिकेशन
The Board of Secondary Education (BSE) is inviting online application form Odisha Teacher Eligibility Test (TET) at bseodisha.nic.in. All the interested candidates can fill Odisha TET Exam 2021 Application Form Online at the official website. BSE OTET Apply Online link is now functional, candidates can now check notification, eligibility, important dates before applying online.
BSE Odisha releases the OTET 2021 Application Form online at its official website. All the candidates can make online registration for OTET exam 2021 till 26 July which is last date to apply online. This time candidates appearing for OTET Paper 1 and 2 will have to fill separate application form to register for Odisha TET exam.
Fresh candidates will have to first register themselves while candidates who have already registered for OTET can use their login details to fill fresh online application form for OTET 2021 entrance exam..
Odisha TET Exam 2021 Application Form
Below is the complete procedure to apply online and fill Odisha TET Exam 2021 Application Form:-
STEP 1: Firstly visit the official website of BSE Odisha at bseodisha.nic.in
STEP 2: At the homepage, click at the "Link for OTET" under 'Latest News' section or directly click this link
STEP 3: Then click at the "Click Here for New Registration" tab on the top to open the BSE OTET Exam Online Application Form as shown below:-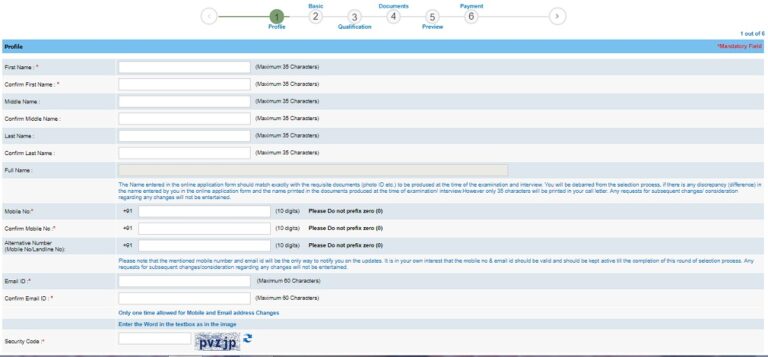 STEP 4: Here submit details accurately and then click at "Save & Next" button. After submitting the details, the BSE Odisha TET Exam online application form filling page will appear as shown below:-
Odisha Government Schemes 2021Popular Schemes in Odisha:KALIA Scheme Beneficiary ListOdisha Ration Card ListCEO Odisha Voter List / ID Card Download
STEP 5: Here fill details correctly to complete the BSE Odisha online application process.
The next step after filling the OTET Exam application form is payment of the application fee which can be done till 29 July. All the previously registered candidates are not required to fill OTET 2021 application form fee.
BSE OTET Apply Online Notification 2021
All the candidates who qualify for OTET 2021 entrance exams would be awarded with eligibility certificates. This would enable them to apply for post of teachers in class 1st to 8th and class 9th to 12th in Odisha govt. schools. The direct link to download the BSE OTET Apply Online Notification is given here – http://bseodisha.nic.in/
The OTET Notification contains the examination dates and the date for the release of the OTET 2021 Admit Card.
OTET 2021 Exam Date for Registration / Fees Payment
Here all the candidates can check the OTET 2021 Exam Date for registration form and making fees payment:-
Start Date for Online registration of application is 15 July 2021
Last Date for registration of application is 26 July 2021
Closure for editing application details is 26 July 2021
Last date to print OTET application form is 26 July 2021
Online Fee Payment can be made b/w 15 July 2021 to 26 July 2021
For more details, visit the official website at http://bseodisha.nic.in/
Content Source / Reference Link: http://bseodisha.nic.in/
SAVE AS PDF