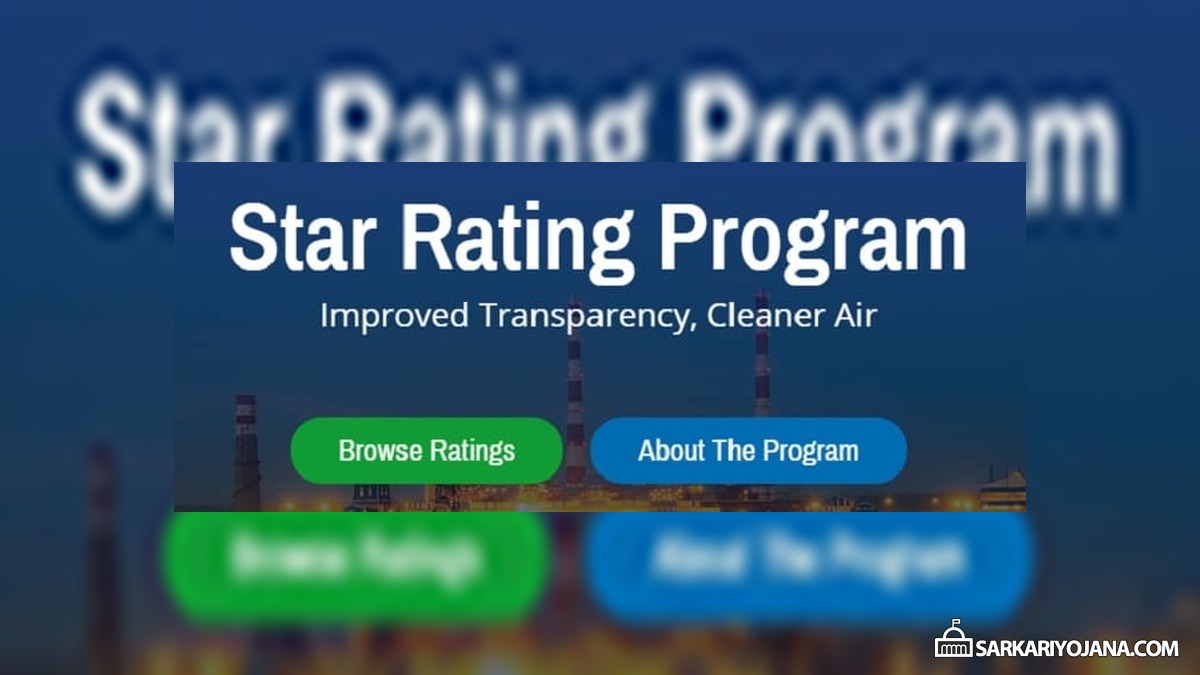 Odisha govt. has launched Star Rating Program for Industries to cut off air pollution and to improve air quality. Under this Star-Rating Programme, industries would be assign 1 star to 5 star ratings on the basis of their efforts to meet the standards set by Odisha State Pollution Control Board (SPCB). The state govt. has launched a new website where citizens can get all information related to industries at www.ospcb.info
Star Rating Program will assist general public to find out whether industries located near them are fair in their environmental compliance and empower them to strengthen regulations through public participation. This programme is a first of its kind initiative in the state which focuses on ensuring transparency in compliance to pollution standards.
This program aims to inform residents and industries and also strengthen the regulatory efforts by the Odisha SPCB through Real Time Check on Pollution.
Odisha Star Rating Program to Monitor Emissions of Industries
As per the pollution standards set by the regulatory authority, govt. will categorize the industries on scale of 1 to 5. Odisha Star-Rating Program is an initiative to help citizens to identify the sources of pollution in their neighbourhoods and cities. This scheme will empower people to ensure that industries near them comply with existing Indian Laws. Star Rating Program is an example of state's 3T framework – Teamwork, Transparency and Technology.
This programme is a joint effort of State Pollution Control Board (SPCB) and Energy Policy Institute of the University of Chicago (EPIC). Rating of Industries would help in strengthening the pollution board's regulatory efforts. Odisha Star Rating Program is based on particulate matter (PM) emissions of large manufacturers of steel, cement, aluminium and other major power plants.
CM Naveen Patnaik marked the launch of this Star Rating Programme and has demonstrated commitment to transparency and accountability. Govt. will utilize continuously monitored emissions data which is captured in real time from several major industrial plants. This will encourage industries to adopt clean technologies to maintain clean environment. To access rating, visit the official website https://ospcb.info/ to ensure improved transparency and cleaner air.
CM @Naveen_Odisha launched first-of-its-kind star-rating programme for industries. The bold transparency initiative will disclose pollution information from nearby industries to public with real time data. @EPIC_India distilled emission data into ratings. #3T pic.twitter.com/a3ocsMaUiR

— CMO Odisha (@CMO_Odisha) September 17, 2018
Citizens will also be able to identify the sources of pollution through this Star-Rating Programme. This program aims to cover 20 industrial plants initially and will eventually cover all 136 plants with continuously monitored data. SPCB will conduct inspection and re-calibration drives to check air quality data and will update ratings every month. EPIC India researchers and TCD will implement this program in a phased manner.
SAVE AS PDF
Sarkari Yojana App - Download Now
Karan Chhabra
at
Sarkari Yojana
Disclaimer and Notice: This is not the official website for any government scheme nor associated with any Govt. body. Please do not treat this as official website and do not leave your contact / personal such as Aadhar Number or Mobile No. information in the comment below. It is not possible for us to reply to each comment/query, neither we can address the complaints regarding any scheme. We request all our visitors to visit the official website of the concerned department / authority for any complaint, query about the scheme / information published on this website.