After the recent win in the assembly elections in Odisha, CM Naveen Patnaik has extended the scope of Krushak Assistance for Livelihood and Income Augmentation (Kalia) Yojana. This decision to extend the scope of Kalia Scheme beneficiaries was taken in the inaugural Odisha cabinet meeting held on 29th May 2019. Now the government has announced the inclusion of 33 lakh more farmer families as beneficiaries in the Kalia Yojana New Beneficiary List.
Now the target of Kalia Yojana beneficiaries has been increased to 75 lakh farmers families from the previous 42 lakh families. Around 25 lakh of the additional families would be assisted in the next one week time.
Accordingly, the fund release starts with immediate effect i.e from the date of cabinet meeting (29 May 2019).
Odisha Kalia Yojana New Beneficiary List
Here are the important features and highlights of the decision taken in the inaugural meeting of the Odisha cabinet:-
The target of Kalia beneficiaries up by 33 lakh, total at 75 lakh farmer families.
Funds for 42 lakh families would be released with immediate effect.
Moreover, funds would be released to the additional 25 lakh Kalia Yojana beneficiaries in a week.
CM said after the meeting – "As per our commitment to farmers, today in our first Cabinet meeting, the target of KALIA beneficiaries has been increased to 75 lakh farm families. Fund release starts with immediate effect (May 29, 2019) and about 25 lakh additional families will be assisted in a week's time."
CM Naveen Patnaik of Odisha has also approved Rs 1,000 crore worth of government business to Women Women Self Help Groups (SHGs) through Mission Shakti.
Around 40 different types of activities such as paddy procurement, uniforms for school children, hospital diet, mosquito nets and mid-day meals would be a part of this Mission Shakti in the 1st phase.
The inaugural #OdishaCabinet chaired by CM @Naveen_Odisha approved increasing the target for #KALIA beneficiaries from 42 lakh to 75 lakh, adding another 33 lakh families. Cabinet sanctioned immediate disbursal of funds to all, 25 lakh of which to get assistance within a week. pic.twitter.com/Ve5xw8Xhlw

— CMO Odisha (@CMO_Odisha) May 29, 2019
As committed, CM @Naveen_Odisha put first signature for immediate disbursal of assistance to farmers of #Odisha under @KALIAforOdisha. This is a continuation of State Government's commitment to ensure livelihood and income support for farmers in the state. #OdishaForFarmers pic.twitter.com/mG9iQ2ZZ0P

— CMO Odisha (@CMO_Odisha) May 30, 2019
With these two resolutions, the promise CM Naveen Patnaik had made about KALIA Yojana and Mission Shakti to be implemented on the day of assuming office, is honoured.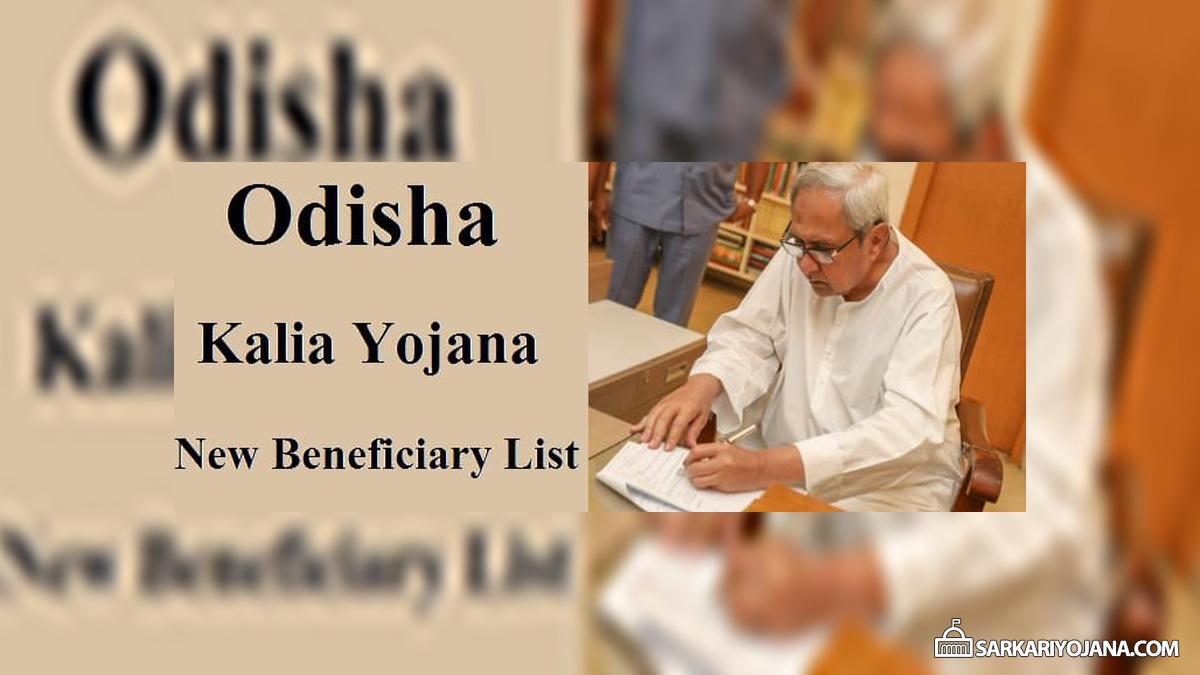 Content Source / Reference Link: https://twitter.com/CMO_Odisha
SAVE AS PDF