Odisha CM Naveen Patnaik has launched District Palliative Care Programme to be available in district level hospitals. The facilities will be provided at district level health institutions including Capital hospitals & RGH Rourkela in order to realize commitment of healthy & prosperous state. All the district headquarters hospitals (DHHs) will be developed with appropriate infrastructure for the program.
Palliative Care is given to improve the quality of life of patients and their families facing the problems associated with life threatening diseases. All the patients will get both in-patient and out-patient services in this programme.
In another humane initiative, Odisha govt. will start home-based Palliative Care in Nabarangpur in 2 months which will be extended to all districts. The services will also be available for terminally ill suffering from Chronic Kidney Diseases, Stroke, Cardio Vascular Diseases etc.
Odisha District Palliative Care Programme
The important features and highlights of district palliative care programme are as follows:-
DHHs to be developed for Palliative Care
6 Bed palliative care units to be established in each DHH to provide facility based palliative care services in each district.
10 districts have already been provided with Rs. 10.25 lakh each for infrastructure development.
The state govt. has already provided training to 39 medical officers & 42 staff nurses in palliative care.
These trained persons will provide services at centers in 30 DHH, RGH Rourkela and Capital hospital Bhubaneshwar.
In-Patient & Out-Patient Services in Odisha
The details of in-patient and out-patient services in Odisha are as follows:-
In-Patient Services – These services includes free specialist consultation, free drugs, consumables, free physiotherapy, counselling spiritual healing, emergency care services, nutrition support, patient follow-up and training to the care giver.
Out-Patient Services – These services includes regular consultation by trained medical staff, training to caregivers, free drugs & consumables, physiotherapy services, counselling to patient & family, referrals to higher health facilities.
CM @Naveen_Odisha launched District Palliative Care Programme which will be available in District Level Hospitals including Capital Hospital & RGH, Rourkela as part of commitment to realize #SusthaOdishaSukhiOdisha. DHHs will be developed with appropriate infra for the programme pic.twitter.com/S7593orJuy

— CMO Odisha (@CMO_Odisha) November 8, 2019

Odisha Government Schemes 2020-2021Popular Schemes in Odisha:Odisha Kalia Yojana Online Grievance Application FormOdisha Ration Card Application Form PDFOdisha New Labour Card List Download
Induction and refresher training of medical officers and staff nurses and counselors will be taken up regularly to increase proficiency of staff.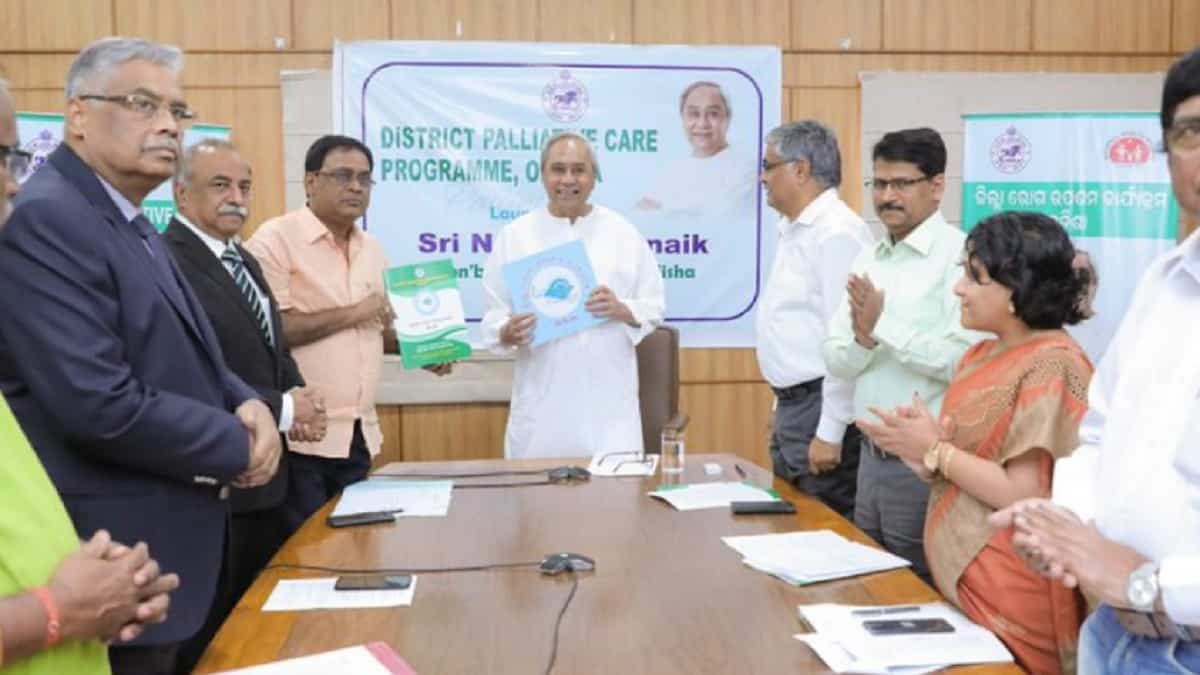 Content Source / Reference Link: https://timesofindia.indiatimes.com/city/bhubaneswar/district-palliative-care-programme-launched-in-odisha/articleshow/71957333.cms
SAVE AS PDF