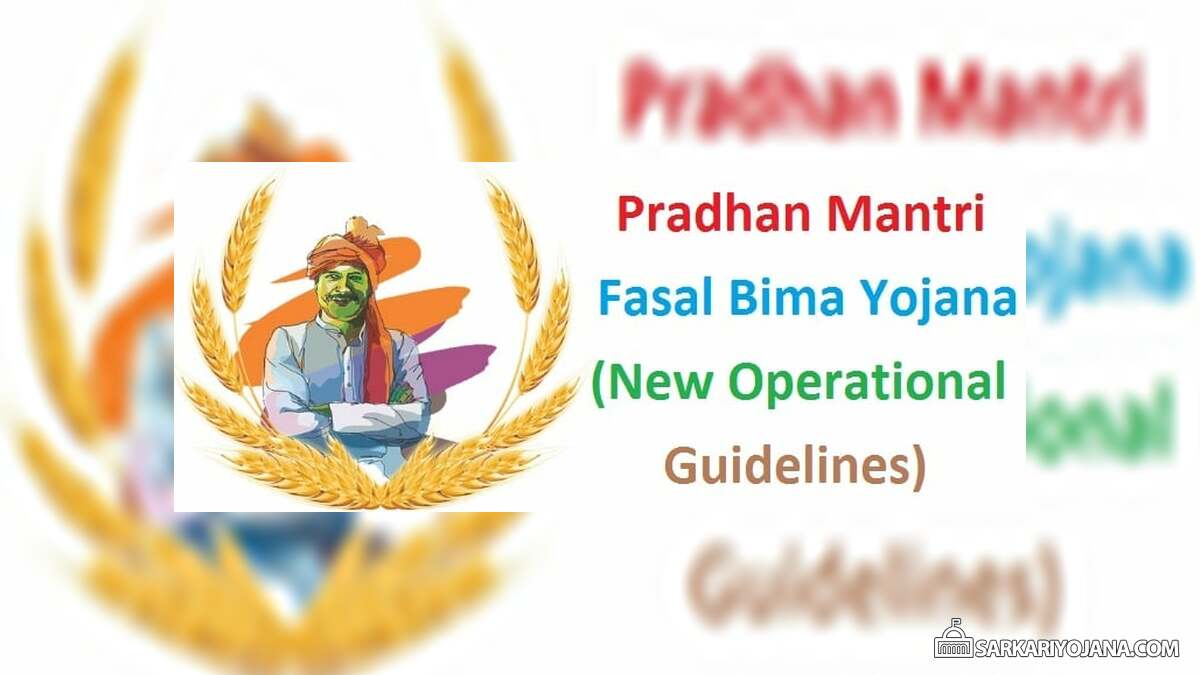 Central government has released New Operational Guidelines for Pradhan Mantri Fasal Bima Yojana. In these modified guidelines, govt. includes Provision of Penalties / Incentives for States, Insurance Companies (ICs) and Banks in claims settlement for PMFBY. Now Insurance companies needs to pay 12% interest rate to farmers if there is delay in settlement of claims beyond 2 months of prescribed cut-off date.
Moreover, state govt. will also have to pay 12% interest for delay in release of state's share of subsidy beyond 3 months of prescribed cut-off date (submission of requisition) by insurance companies. In the new operational guidelines of PMFBY, performance evaluation of insurance companies has been made strict.
Various natural calamities are included in the new guidelines which increases the coverage in case of crop loss which in turn will benefit farmers. New operational guidelines comes at the onset of Rabi season which starts from 1 October 2018.
New Guidelines for Pradhan Mantri Fasal Bima Yojna (PMFBY)
New operational guidelines also contains detailed Standard Operating Procedure for performance evaluation of insurance companies. Provision of de-empanelment is present which entails to remove ICs from the scheme if they are found to be ineffective in providing services. Govt. has also decided to include perennial horticultural crops (pilot basis) under PM Fasal bima Yojana.
There is now add on coverage for crop loss due to attack of wild animals on pilot basis. Additional financial implications will be borne by the central government. Un-Seasonal & Cyclonic Rainfalls, Hailstorms, Cloud Burst, Natural Fire, Landslide, Inundation are included in localized calamities. Aadhaar Number is now made compulsory which would prevent duplication of beneficiaries.
Insurance Companies are assigned a target to enroll & provide insurance coverage to 10% more non-loanee farmers. ICs are required to spend their 0.5% of gross premium per company per season for publicity and awareness of the PMFBY Scheme.
Premium Release Process has now been rationalized and is now included in new operational guidelines of Pradhan Mantri Fasal Bima Yojana as follows:-
First Installment – ICs are not required to provide any projections for advance subsidy. Release of Upfront premium subsidy will be made at starting of the season on 50% to 80% of total share of subsidy of corresponding season of previous year as GOI / State subsidy.
Second Installment – Balance Premium on the basis of specific approved business statistics on the portal for claim settlement.
Third (Final) Installment – After reconciliation of entire coverage data on portal based on final business statistics to reduce delay in claim settlement of farmers.
Now there is increased time of upto 2 days prior to cut-off date for enrollment to change crop name to avail insurance. In the previous guidelines, this provision was 1 month before cut-off date for enrollment. There is now Detailed SOP for dispute redressal with regard to yield data/crop loss, claims estimation w.r.t. Add on products (Mid season adversity, prevented/failed sowing, post harvest loss), Area Correction factor and Multi-picking crops.
It is compulsory to make use of RST in clustering / Risk classification. Check New Guidelines for Pradhan Mantri Fasal Bima Yojana to get complete information on new provisions of PMFBY.
Related Content