National meeting of tribal women Gram Panchayat presidents from fifth scheduled areas is planned to be held on 19th April under Gram Uday Se Bharat Uday Abhiyan.
The meeting has been planned to discuss "The role of women gram panchayat presidents in the development of the fifth scheduled areas" Chhattisgarh, Jharkhand, Madhya Pradesh, Odisha, Andhra Pradesh, Telangana, Rajasthan, Gujarat, Maharashtra and Himachal Pradesh.
An unprecedented move to strengthen Panchayati Raj through the leadership of Tribal Women Gram Panchayat Presidents.
Meeting Venue
The venue of the meeting would be 'A' Convention Center,Valluru Poornachandra Rao Road, Labbipet, Viiayawada, Andhra Pradesh
Advertisement in English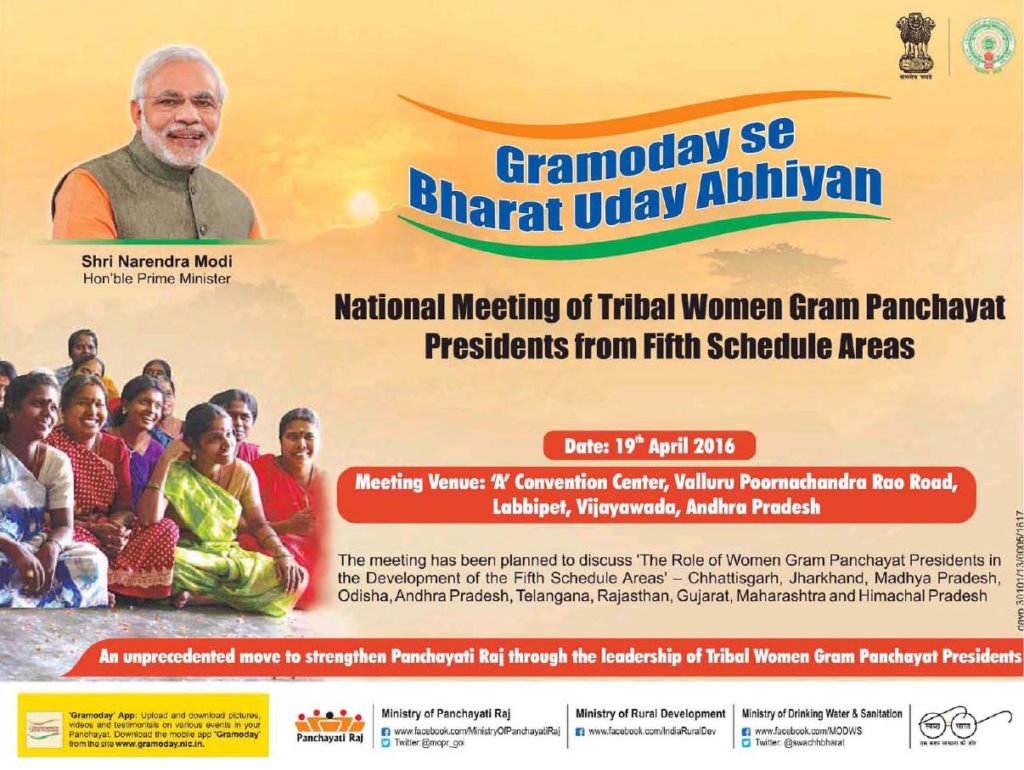 Advertisement in Hindi

SAVE AS PDF