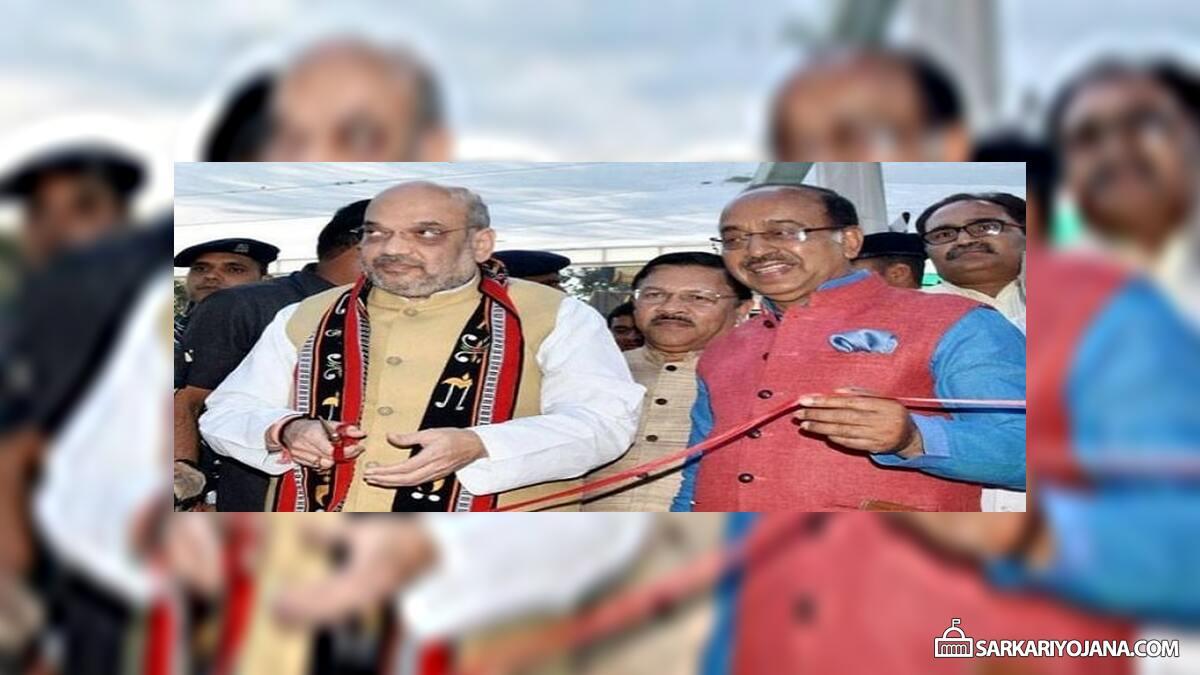 Amit Shah has inaugurated Namo Yojana Center to provide information of central government schemes to poor people. Subsequently, these NaMo Sahayata Kendra will serve as one stop center for people living in remote areas to gather information and take benefits of welfare schemes. Accordingly, new Sewa Kendras will connect people directly with the government and will satisfy "To the people, By the people and For the people" clause of Indian Constitution.
At Namo Yojana Centers, govt. will link around 112 central govt. schemes. These centers will carry forward the govt's initiative "Sabka Saath, Sabka Vikas". Poor and downtrodden people can resolve their queries and doubts at these centers and can avail the benefits of such schemes.
This decision came after the historic win of NDA govt. in 3 North eatern states of Tripura, Meghalaya and Nagaland. Mr. Amit Shah stated that this win is due to universal acceptance and acclaim of central govt. schemes.
Namo Yojana Center – Sewa / Sahayata Kendra
Namo Yojana Kendra is one-of-a-kind facilitation center. Subsequently, general public can get first-hand information about Central government schemes such as PM MUDRA Yojana, PM Ujjwala Yojana, PM Awas Yojana etc. Accordingly, this scheme will work on "Learn and Teach Technique" to train volunteers to learn about the scheme benefits, eligibility etc and teach them to the masses.
Central govt. has flagged off various schemes for welfare of poor and downtrodden people. In addition to this, govt. also focuses on successful implementation of these schemes. Namo Yojana Center will act as one stop center to make people aware about PM Yojana and also to resolve their queries.
NYK are of paramount importance for the implementation of Sabka Saath Sabka vikas. People can access a lot of information on internet via mobile phones or computers but still a large number of people does not have access to these devices. This initiative will prove a boon for people who are deprived despite being eligible to take benefits of scheme.
Moreover, Amit Shah has applauded spirit and performance of his party workers for historic win in NER. Central govt. has linked 112 schemes at these centers. People who are clueless about the procedure and operation of various schemes will get benefited and then can take benefits of such schemes. Accordingly, this move is a first of kind initiative in Nation's history with an aim to provide comfort to poor and downtrodden.
SAVE AS PDF
Sarkari Yojana App - Download Now
Karan Chhabra
at
Sarkari Yojana
Related Content
Disclaimer and Notice: This is not the official website for any government scheme nor associated with any Govt. body. Please do not treat this as official website and do not leave your contact / personal such as Aadhar Number or Mobile No. information in the comment below. It is not possible for us to reply to each comment/query, neither we can address the complaints regarding any scheme. We request all our visitors to visit the official website of the concerned department / authority for any complaint, query about the scheme / information published on this website.