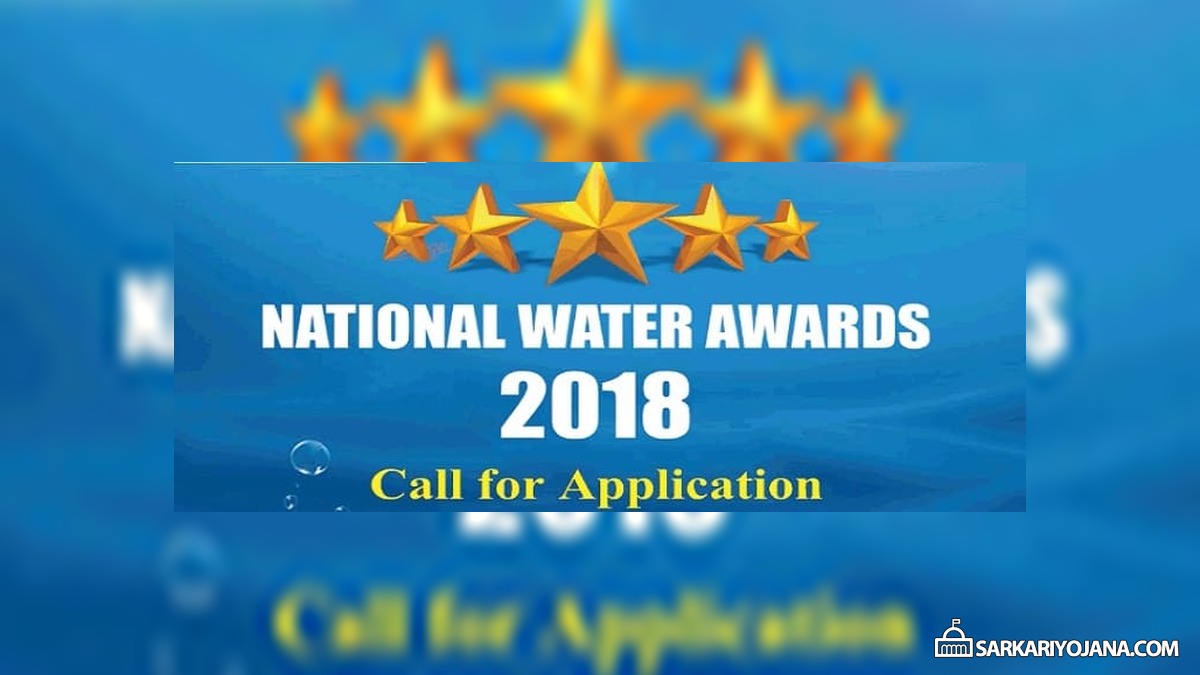 National Water Awards 2018 online application forms are invited by Ministry of Water Resources at mygov.in. These awards will focus on effective and efficient management on scientific methodology for its sustainable development. Interested candidates can apply online for these awards at the official website before 31 December 2018.
These national awards will encourage non governmental organizations (NGOs), gram panchayats, urban local bodies, water user associations, institutions, corporate sector & individuals to adopt innovative practices of ground water augmentation. This could be done through rainwater harvesting, artificial recharge, promotion of water use efficiency, recycling & re-use of water.
Moreover, these awards would create awareness through people's participation. This would result in sustainability of ground water resources development and adequate capacity building among stakeholders.
National Water Awards Online Application Form
Below is the complete procedure to apply online for National Water Awards 2018-19:-
Applicants can even provide link to videos (if applicable) in the "Submit task" text box.
National Water Awards 2018-19 Categories
There are following categories applicable for National Water Awards 2018-19:-
Categories for National Water Awards
Best State Normal Category
Best State Special Category
Best District Ground Water Recharge
Best District Revival of River
Best District Rejuvenation of Water Bodies
Best Village Panchayat
Best Municipal Corporation
Best Research
Best Educative
Best TV Show For Water Conservation
Best Newspaper Hindi
Best Newspaper English
Best School
Best Institution
Best RWA
Best Religious Recreational Tourism Water Usage
Best Large Scale Industry
Best Medium Small Scale Industry
Water is one of the most part of life and the rapid pace of irrigation growth, urbanization & industrialization has put enormous stress on water resources. This has led to water scarcity in some regions of the country. Moreover, climate change has also put an adverse effect on the hydrlogic cycle. So, it is necessary to prevent this scarce resource by effective & efficient methodology for sustainable development.
Related Content