Karnataka govt. has launched Taali Bhagya Scheme to bear increasing cost of wedding expenses to help poor Hindu families. This scheme is a sequel of sorts of former CM Siddaramaiah's Shaadi Bhagya Scheme which is a flagship scheme for minorities. Mass marriages will be held on auspicious days of 26 April & 24 May next year. These marriages would be organized in selected temples which fall under Muzrai department.
All the temples will spend Rs. 55,000 per couple including an 8 gram gold taali (mangalasutra) worth Rs. 40,000. Under Karnataka Taali Bhagya Scheme, Rs. 5,000 will be given to groom and Rs. 10,000 for bride for clothing and other wedding experience.
The cash will be deposited in the Taali Bhagya Scheme beneficiaries bank accounts just after the wedding.
Karnataka Taali Bhagya Scheme 2019
The state govt. of Karnataka has launched Taali Bhagya Scheme 2019 to provide money for traditional wedding attire. Previously, the Shaadi Bhagya Scheme was limited to BPL families. However, the Taali Bhagya Scheme has no income limit. Mass marriages are going to held on 90 to 100 select A category temples which have good income and good resources. This includes Kukke Subramanya and Chamundeshwari temples.
All the couples who want to marry under Taali Bhagya Scheme under Hindu Marriage Act can register their names with department before 30 days of marriage. Karnataka govt. will release Taali Bhagya Scheme List of Beneficiaries which include names of couples who will get married. All the objections pertaining to scheme implementation would be invited to ensure that scheme is not misused.
Taalis are going to be procured in transparent manner and district deputy commissioners will be responsible for their distribution. The dept. will invite applications from 1000 couples who wants to get married state wide. To avail benefits of Taali Bhagya Scheme, it is compulsory for parents of bride and groom to remain present on wedding. This is a mandatory condition to be fulfilled to ensure that there are no runaway couples.
The state govt. has considered conditions in setting date and those getting married can opt for either date. Previously, CM Ramakrishna Hegde has announced a similar scheme in FY 1983-84 for poor and BPL families. Karnataka govt. had given 10 gram taali while hosting mass marriages.
Karnataka Government Schemes 2021Popular Schemes in Karnataka:How to Download Karnataka Ration Card ListKaushalya Karnataka YojanaCEO Karnataka Voter List / ID Card Download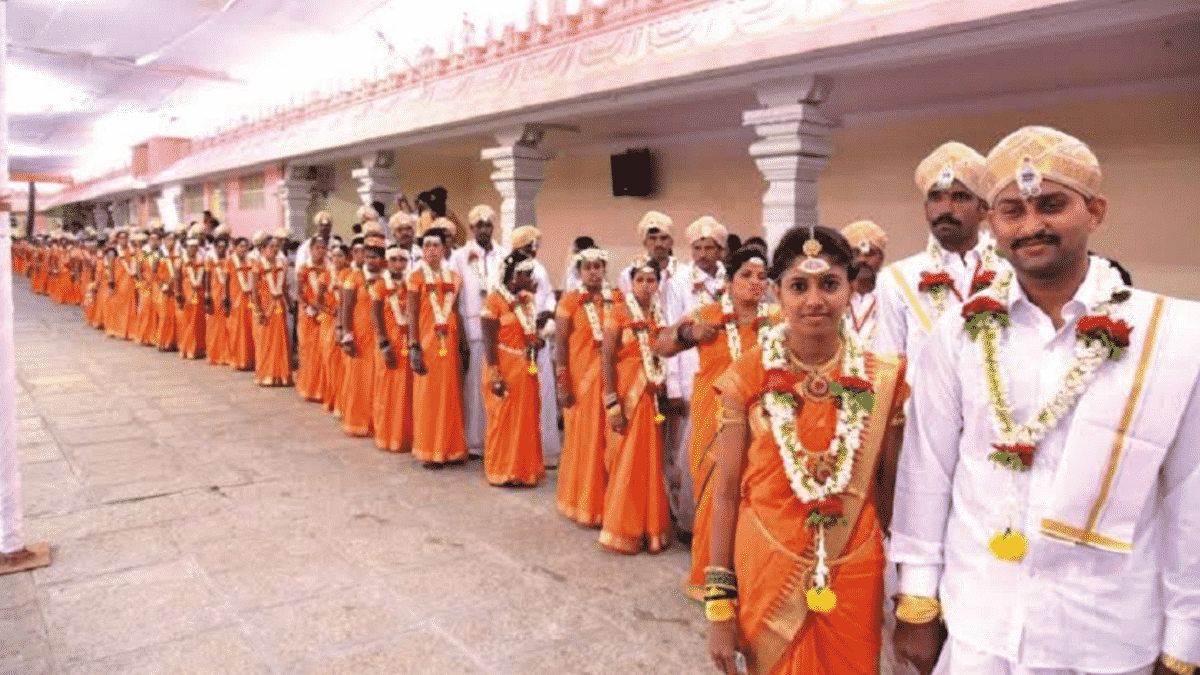 Content Source / Reference Link: https://timesofindia.indiatimes.com/city/bengaluru/karnataka-government-to-launch-taali-bhagya-for-poor-hindus/articleshow/71847174.cms
SAVE AS PDF