Dated:
October 24, 2018
|
Updated On:
October 25, 2018
| By: |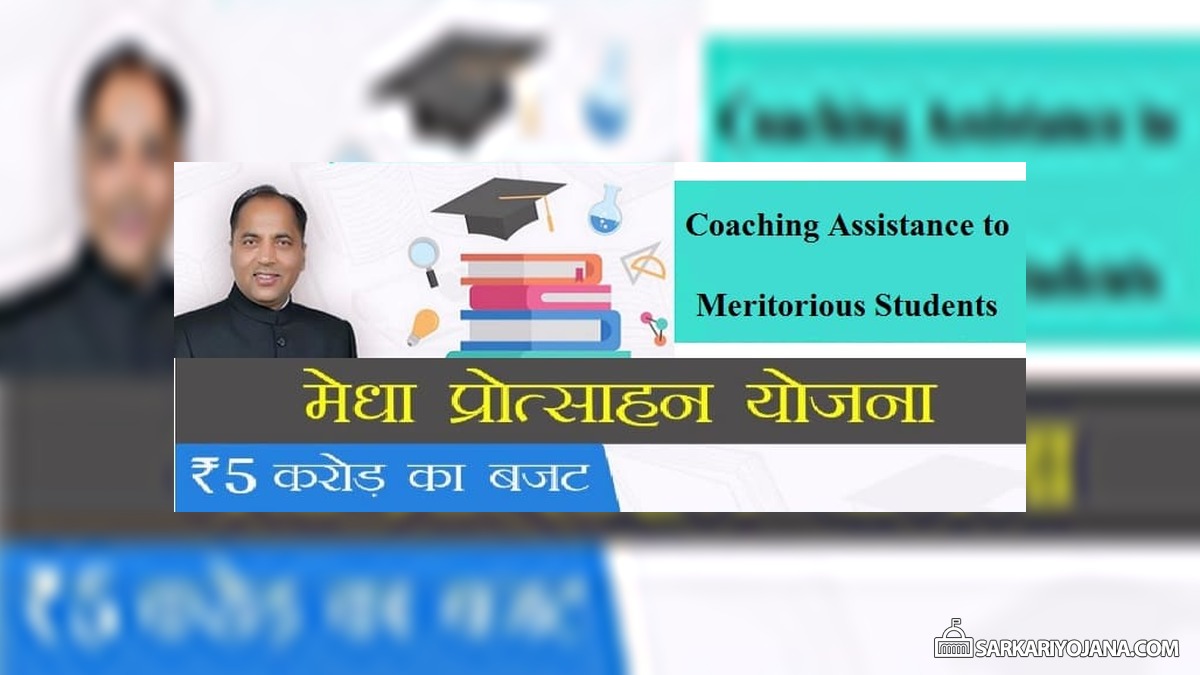 Himachal Pradesh government has launched HP Medha Protsahan Yojana to provide assistance upto Rs. 1 lakh to meritorious students for coaching purpose. This scheme will serve as a boon to all the students belonging to poor and economically weaker sections. Students would be able to prepare for entrance examinations like civil services exams which would further generate employment opportunities. For the current FY 2018, the state govt. has allocated a budget of Rs. 5 crore.
HP Medha Protsahan Yojana will ensure that the meritorious students does not find any difficulty in preparation of exams and in building their career due to shortage of money. Guidance will be provided to all students through expert faculty at coaching centers located within or outside the state.
The state govt. is focused on providing assistance for coaching to poor meritorious students so that each student gets admission in reputed higher educational institutions across the country.
Medha Protsahan Yojana in Himachal Pradesh
The important features and highlights of HP Medha Protsahan Yojana are as follows:-
HP govt. will provide financial assistance upto Rs. 1 lakh to meritorious students for coaching to secure excellent marks in competitive examinations.
All the 12th class students needs proper guidance to perform well in the entrance examinations. So, govt. will assist them in getting coaching in the state or outside the state. Moreover, assistance would be provided to the college students to get coaching for job related examinations.
The assistance amount would be given for all the competitive exams conducted by the Union Public Service Commission (UPSC) and Staff Selection Commission (SSC).
Students can apply for coaching to prepare for CLAT, IIT-JEE, AIIMS, AFMC, NEET like competitive examinations.
The total family income of the meritorious students from all sources must not exceed Rs. 2.5 lakh per annum.

हिमाचल मंत्रीमण्डल ने प्रदेश के भविष्य के लिए "मेधा प्रोत्साहन योजना" शुरू की है।
गरीब परिवार से संबंध रखने वाले विद्यार्थियों के लिए वरदान साबित होगी यह योजना।#शिखरकीओरहिमाचल pic.twitter.com/ofZJXR8wlI

— Jairam Thakur (@jairamthakurbjp) October 23, 2018
The state govt. of Himachal Pradesh has made a budgetary provision of Rs. 5 crore for coaching assistance under the Medha Protsahan Yojana for which announcement was made in the HP Budget 2018-19.
All the students will get coaching assistance upto Rs. 1 lakh for competitive examinations and they can avail coaching either inside or outside the state.
SAVE AS PDF
Related Content