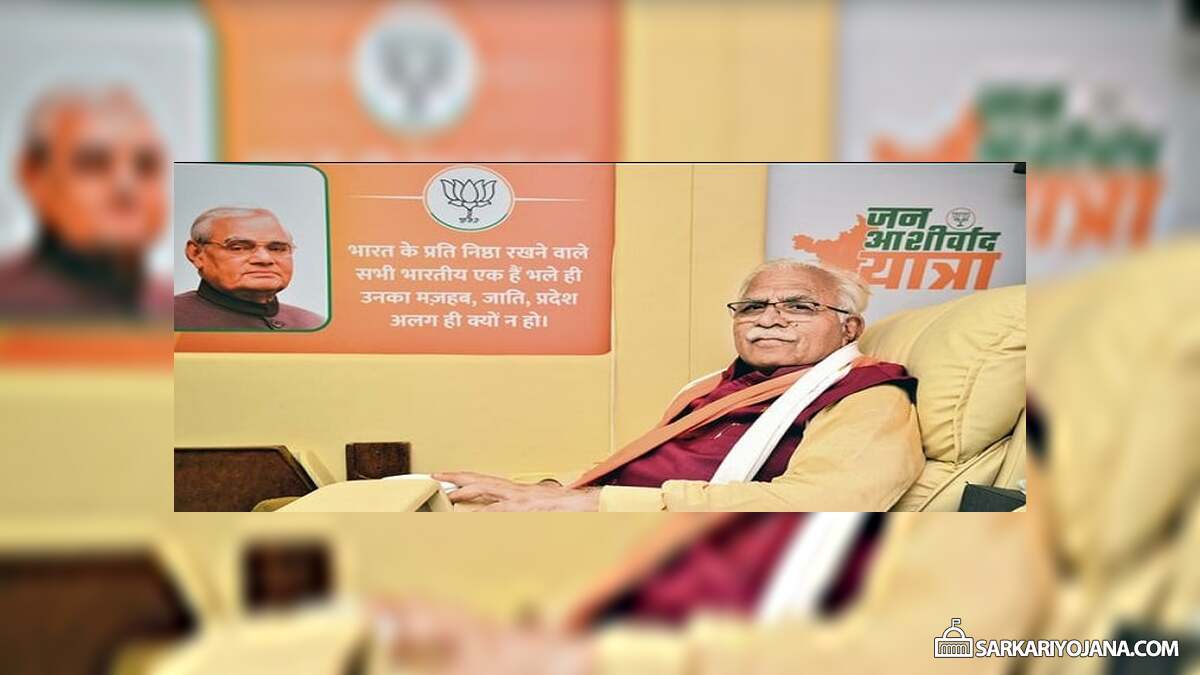 Haryana government has announced Surcharge Waiver Scheme for electricity bills of tubewells on 3 September 2019. In addition to this, the state govt. also announced to provide relief of 9% to 45% to plot holders of Haryana Shehri Vikas Pradhikaran (HSVP) under the Enhancement Recalculation Scheme. This is the next major move after 3 settlement schemes for loanee farmers of cooperative banks.
The state govt. decided to provide relief to tubewell consumers having electricity connections under Surcharge Waiver Scheme & plot holders of HSVP. There are around 6.10 lakh farmers in the Haryana state which have taken electricity connections for the tubewells.
Out of these farmers, around 2.44 lakh connections have become defaulters and an amount of Rs. 147 crore is outstanding towards them.
Haryana Surcharge Waiver on Tubewells Electricity Bills
In this new Tubewell Surcharge Waiver Scheme in Haryana, if farmers wants to pay their electricity bills then no surcharge amount would be deducted. Previously, farmers had to pay surcharge amount of 20% to 25% of the power bills of tubewells. The surcharge amount would now be waived in case farmers make lump-sum payment of their bils upto 30 November 2019.
Moreover, Tubewells electricity connections of farmers which have been discontinued for less than 2 years on becoming defaulters would be restored. On Enhancement Recalculation Scheme, CM said that earlier plot holders does not gets information on enhancement by HSVP. Due to this, interest on the enhancement amount gets increased.
Previously in July 2018, a 1 time settlement plan with 40% rebate was launched for HSVP plot holders. Under that settlement plan, over 24,000 plot holders deposited around Rs. 853 crore as enhancement amount. In November 2019, another settlement scheme was launched with 37.5% rebate. In that scheme, over 4,000 plot holders paid an enhancement of Rs. 155 crore.
But till date, some plot holders have not paid their enhancement amount even in the previous 2 settlement schemes. The major demand of such plot holders was that the recalculation of enhancement must be done in their sectors. So, the state govt. has made new rules and a separate committee was constituted for recalculation.
As per the recommendations of this committee, govt. has to perform recalculation of 300 sectors out of which calculation of 12 sectors has already been done. Now all the plot holders are required to deposit the enhancement amount as per this recalculation. As per the new rules, recalculation of each sector is going to be different. So, the plot holders are expected to get benefit ranging from 9% to 45%.
SAVE AS PDF
Sarkari Yojana App - Download Now
Source / Reference Link: https://www.livemint.com/news/india/haryana-waives-surcharge-on-electricity-bill-for-tubewells-1567523775055.html
Karan Chhabra
at
Sarkari Yojana
Disclaimer and Notice: This is not the official website for any government scheme nor associated with any Govt. body. Please do not treat this as official website and do not leave your contact / personal such as Aadhar Number or Mobile No. information in the comment below. It is not possible for us to reply to each comment/query, neither we can address the complaints regarding any scheme. We request all our visitors to visit the official website of the concerned department / authority for any complaint, query about the scheme / information published on this website.