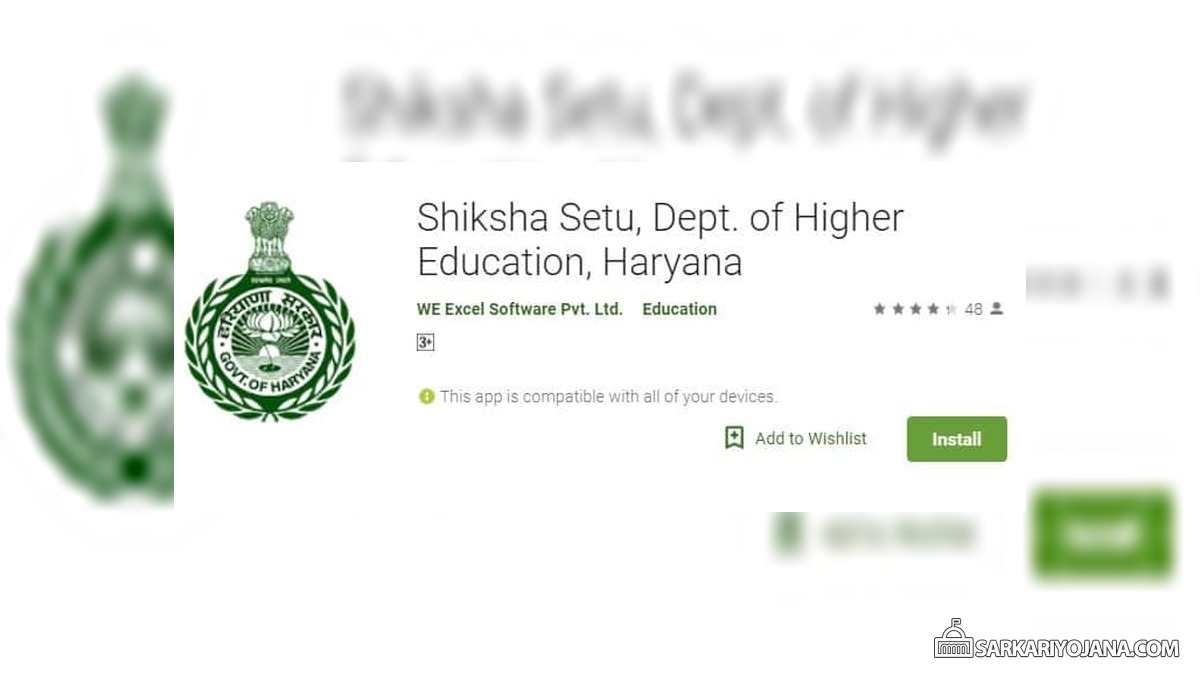 Higher Education Department of Haryana has launched Shiksha Setu Mobile App for students. This app would contain all the details regarding attendance, fees, online admissions & scholarships in all government colleges. People can download mobile app to enable better connectivity between students, parents, teachers and administration.
Attendance of students would be performed online and it could be updated within 15 days only and no change would be done in it. Through this app, students and teachers would get instant updates of important notices, circulars and other programmes.
Besides mobile app will contain details of lecturers of government colleges and officers of the Directorate. The state govt. has launched this Shiksha Setu mobile app to carry forward the Digital India initiative.
Haryana Shiksha Setu Mobile App Download
The launch of Shiksha Setu App would bring transparency in the department and college administration. The students can also pay their fee online through this mobile application. To download Shiksha Setu mobile app, candidates can click the link given below:-
Android and I-phone users can download and install this 13.34 MB mobile application. Then Login page of Department of Higher Education, Haryana will appear as shown below:-
Candidates can make login or click at "Admission Portal" button to find colleges list or can acess Help Desk.
At this mobile application, college administration can also check whose fee is pending and how much fee has been collected. During admissions, the students would be able to check the status of seats or course in every college in the state or can also access the district wise list of colleges. Moreover, students can access all information of scholarships such as details of scholarships, eligibility criteria and details of students.
This app would enable students to get instant information of assignments, notifications, circulars and other programmes. The state govt. has issued directions to principals of all govt. colleges to inspire students and teachers in respective colleges to download and use Shiksha Setu App.
#DigitalIndia अभियान की ओर हरियाणा का एक और कदम – विद्यार्थियों, अभिभावकों व प्रशासन की सुविधा हेतु 'शिक्षा सेतु' Mobile App शुरू pic.twitter.com/9nFZljDqef

— CMO Haryana (@cmohry) December 19, 2018
According to the 2011 census, the state has 76.64% literacy rate out of which male literacy rate is 85.4% and female literacy rate is 66.8%.
SAVE AS PDF
Sarkari Yojana App - Download Now
Karan Chhabra
at
Sarkari Yojana
Related Content
Disclaimer and Notice: This is not the official website for any government scheme nor associated with any Govt. body. Please do not treat this as official website and do not leave your contact / personal such as Aadhar Number or Mobile No. information in the comment below. It is not possible for us to reply to each comment/query, neither we can address the complaints regarding any scheme. We request all our visitors to visit the official website of the concerned department / authority for any complaint, query about the scheme / information published on this website.