प्रदेश सरकार द्वारा हरियाणा में ग्लोबल वार्मिंग व जलवायु परिवर्तन के चलते पर्यावरण संतुलन बनाए रखने एवं हरित आवरण बढ़ाने के लिए 'पौधागिरी' नामक पहल आरम्भ की गयी है, हरियाणा पौधगिरी अभियान पंजीकरण करने के लिए आधिकारिक वेबसाइट paudhagiriharyana.in पर जाएं, स्कूली छात्र पौधे लगाएं और पुरस्कार पाएं
Haryana govt. has started a green initiative namely Paudhagiri Campaign to encourage students to plant small trees. Now all the students can make Haryana Paudhagiri Campaign Login / Registration at paudhagiriharyana.in. There is a golden chance for students to plant saplings and earn money. All the selected students would get awards on nurturing the plants. Students can also download Paudhagiri Mobile App for registration and login purposes.
The state govt. of Haryana has launched Paudhagiri Abhiyan to tackle the rising global warming and climate change issues. To maintain a balance between nature and humans and to promote green revolution, govt. has started this Paudhagiri Campaign.
In this campaign, govt. will distribute plant saplings to students and will encourage them for their proper nourishment.
Haryana Paudhagiri Campaign Student Login / Registration
Below is the complete procedure to make student login and registration for the Paudhagiri Campaign:-
Firstly visit the official Paudhagiri website at paudhagiriharyana.in
At the homepage, click at the "Account" section in the main menu and then click at "Sign In" option to open the Login page as shown below:-

Haryana Paudhagiri Campaign Login Students

Here candidates can enter their username and password to login for Paudhagiri Campaign in Haryana.
Candidates can also check the details of total plants geotagged, total plants distributed and plantation under process. Moreover, district wise plantation report is also available at the official Paudhagiri website.
Paudhagiri Haryana Mobile App Download
All the students can now download Paudhagiri Mobile App from the google playstore. The download link for Paudhagiri Mobile App is given below:-
Download Paudhagiri App Haryana (Android)
This app is simple to use and students can easily make their registration and can login for Paudhagiri Campaign in Haryana.
मैं हरियाणा के सभी नागरिकों से विनम्र अनुरोध करता हूँ कि आप सभी अपने-अपने स्तर पर पौधरोपण करें एवं दूसरों को भी प्रेरित करें ताकि हम सभी साथ मिलकर एक हरे-भरे हरियाणा का निर्माण कर सकें। आपका यह प्रयास अगली पीढ़ी के भविष्य को सुरक्षित करेगा। #Paudhagiri https://t.co/KexUYhrxJd

— Manohar Lal (@mlkhattar) July 16, 2019
Haryana Paudhagiri Abhiyan – How to Earn Money / Awards
Paudhagiri is an initiative by the govt. to increase the green cover in Haryana. Under this initiative, the government would distribute saplings to school students and motivating them to nurture the plant and ensure that it grows into a tree. Students will be awarded Rs. 50 every 6 months for upcoming 3 years for surviving saplings.
Thus each student can plant any number of trees and get Rs. 50 on each tree. Accordingly, the larger the number of trees, the larger would be the amount which would enable students to earn money.
Contact Us
— Shiksha Sadan, Sector 5, Panchkula, Haryana, call us at +91 7988 8354 84 or send an e-mail at [email protected]
— For more details, visit the official website at http://paudhagiriharyana.in/#/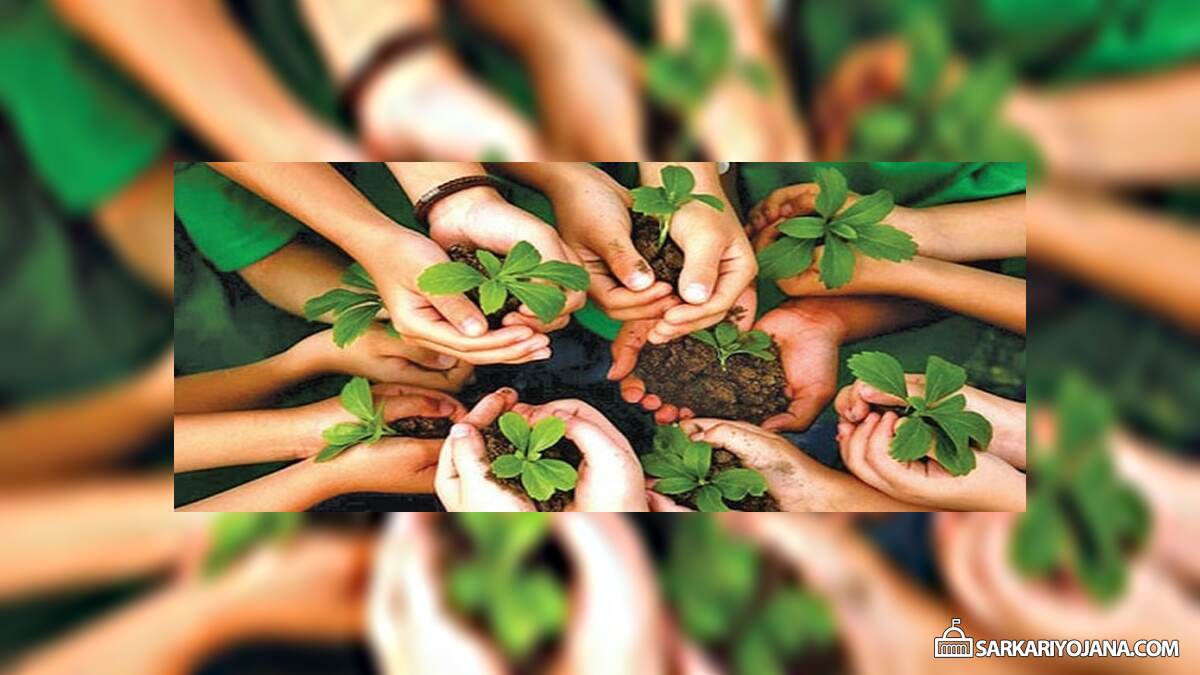 Content Source / Reference Link: http://paudhagiriharyana.in/#/
SAVE AS PDF