हरियाणा सरकार सरल हरियाणा पोर्टल के माध्यम से जरूरी सेवाएँ प्रदान करने के लिए लोगों से लॉकडाउन पास के लिए ऑनलाइन आवेदन करवा रही है, जिस किसी को भी लॉकडाउन में किसी जरूरी काम से बाहर आना जाना है वो इस लॉकडाउन पास के लिए सरल हरियाणा पोर्टल पर ऑनलाइन आवेदन कर सकते हैं
Haryana Lockdown Pass Registration | Saral Haryana Lockdown Pass Online Application | Saral Haryana Pass Regsitration
Revenue Department of Haryana govt. has started online service for Resident Movement Pass for COVID-19 Lockdown / Curfew at Saral Haryana portal. People can now apply online for lockdown passed by filling Haryana residents movement pass registration form for coronavirus lockdown at saralharyana.gov.in. Earlier, the state govt. had started the process of Kiryana / Milk / Chemist / Vegetable Shop Lockdown Pass Registration.
This new service to provide citizens movement pass is also added in the list of new schemes and services at Antyodaya Saral Haryana Portal at saralharyana.gov.in.
All the Haryana citizens can apply online for lockdown passes to facilitate their movement during COVID 19 curfew but it must be ensured that people move out only if it is required. This decision to provide citizen movement pass will be taken after request of people to go outside for purchase of essential items nearby them.
How to Apply / Register for COVID-19 Lockdown Pass at Saral Haryana
Below is the complete procedure to apply online and fill registration form for COVID-19 lockdown pass.
Here citizens can enter person details, vehicle details, additional person details and then submit the application form to get movement pass for Coronavirus lockdown.
Saral Haryana Lockdown Pass Approval Process
All the received applications would be processed by Deputy Commissioner's (DC) office. All the applicants will receive lockdown passes via SMS or e-mail in case request is found genuine.
This system to provide movement pass to citizens may be advertised widely and information would be placed in all police control rooms and helplines setup for this purpose.
Misuse of Lockdown Passes
However, it may be noted that any person who is found misusing this movement pass would face legal action by the State Police Department.
This service is of utmost importance and all police personnel are briefed properly. The state govt. is ensured that all residents traveling under the authorization of the "Lockdown Pass" are allowed free passage.
Haryana Government Schemes 2020हरियाणा सरकारी योजना हिन्दीPopular Schemes in Haryana:Haryana Ration Card Application Formमेरी फसल मेरा ब्यौराHaryana Solar Inverter Charger Scheme
Lockdown Passes of Other States
Govt. will ensure that movement passes issued by the neighboring states to facilitate movement of essential goods, medicines, health equipment, animal fodder, poultry feed be honored. Moreover, directions should be issued to all civil and police officials for immediate compliance.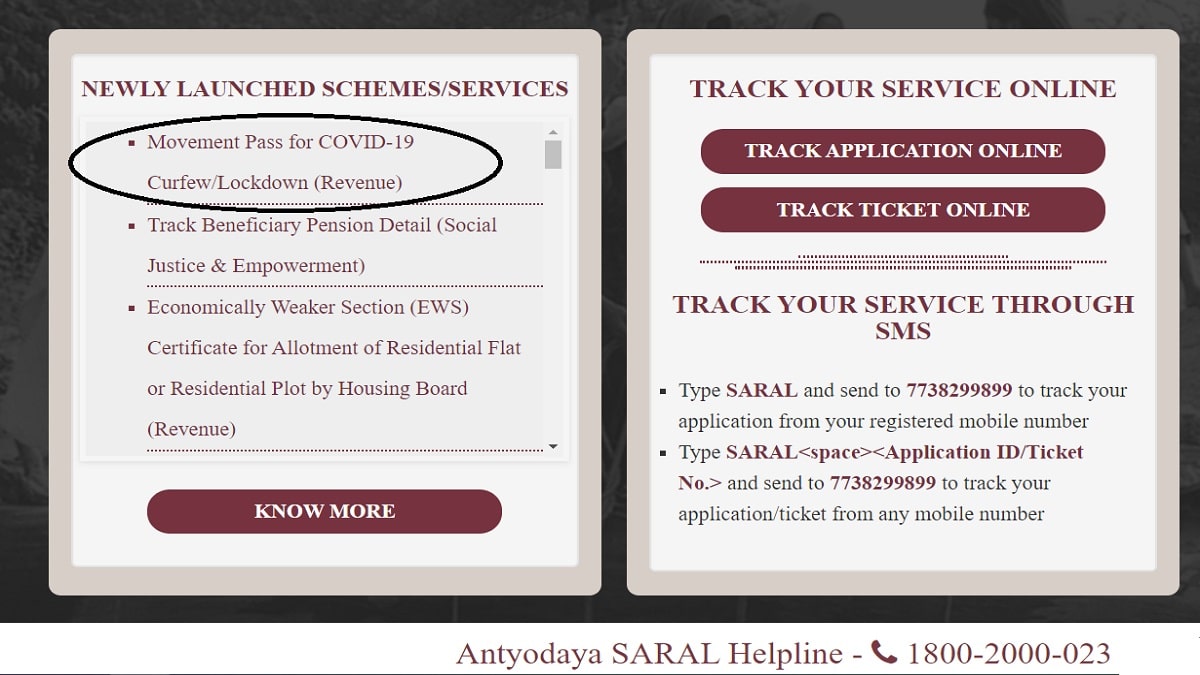 Content Source / Reference Link: https://www.hindustantimes.com/cities/haryana-residents-to-get-lockdown-passes-online/story-GubSuhUJllXX3pCLel2PlK.html
SAVE AS PDF