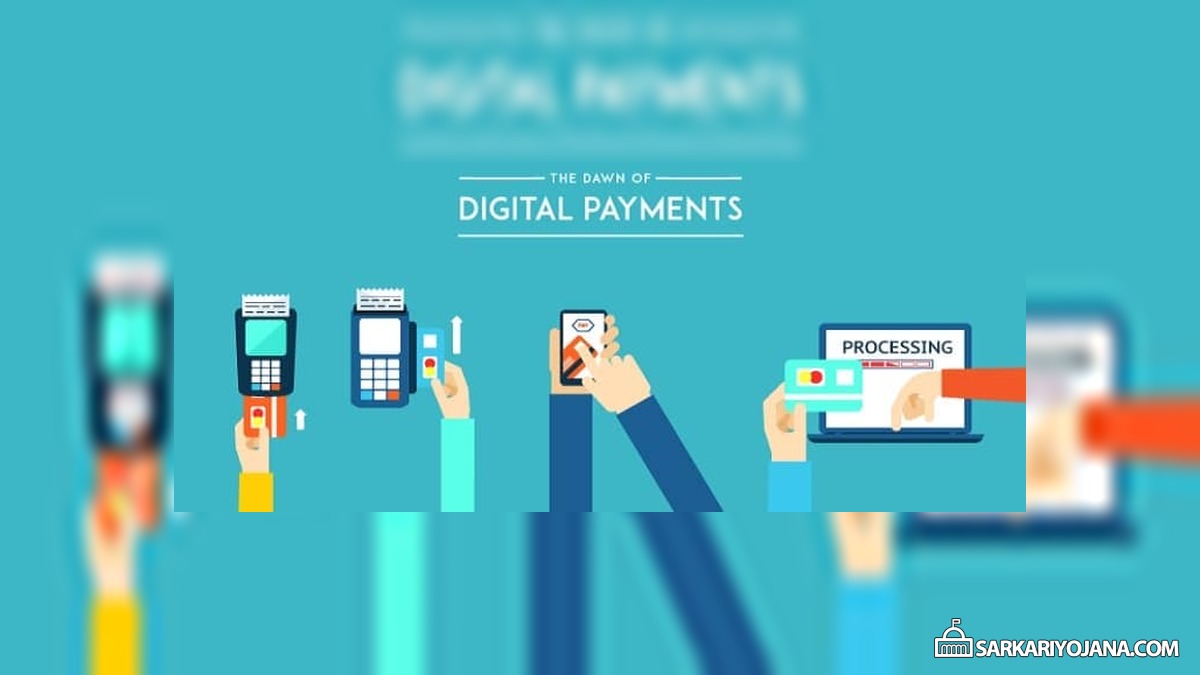 Central government has extended the timeline of operation of Digidhan Mission till 2019-20 under Digital India Initiative. The primary objective of DIGIDHAN Mission is to promote digital payments along with an increase in the acceptance of digital payment infrastructure. MeitY has issued a new notification describing New Policy & Features and for the Extension of timeline at the official website meity.gov.in/digidhan
Union govt. is focusing on an increase in the total number of Digital Payment Transactions through digital
payment modes including UPI, USSD, IMPS, Aadhaar Pay and Debit Cards. So, govt. will take several policy measures to design tax incentives to promote digital payments and sealing on cash payments.
To promote digital transactions, govt. provides incentives and cashbacks to merchants and consumers. Recently, BHIM App Cashback Scheme was launched to promote Digital India Initiative.
Digidhan Mission 2018-2020 Notification – New Policy & Features
The new policy features including objectives, functions, structure, core members and other things are mentioned in the new notification released by MeitY. Here check all the amendments and most importantly, extension of timelines of operations of Digidhan Mission till March 2020:-
Objectives – From the objectives section, Paragraph, 2.1 is deleted. The DIGIDHAN Mission 2019-2020 now will have the following objectives:-

To promote the establishment, growth and sustenance of robust, secure and inclusive National
Digital Payments ecosystem.
Focus on creating infrastructure for Govt's Digital Payments Service Delivery, Electronic
Payments and Receipts (EPR) and Direct Benefits Transfer (DBT) programme.
Setting up of adequate standards to ensure efficient, affordable and secure Digital Payments Services.
Maintaining security of Digital Payments Ecosystem.
Promotion of Research and Innovation to include the development of new digital payment products, platforms, services and sustainable delivery models.

Digidhan Mission Functions – The new decision also includes the 2 new features (2.20 & 2.21) along with the 19 previously mentioned functions:-

To create a conductive policy environment to promote digital payments and its acceptance infrastructure.
Reimbursement of Merchant Discount Rate (MDR) for Debit Cards, BHIM-UPI and BHIM Aadhaar Pay for transactions upto Rs. 2000 from 1 January 2018 to 31 December 2019.

Mission Operation and Strategy – Paragraph 5.1 is changed to "The DIGIDHAN Mission will work towards the primary objective of promotion of digital payments in the country and to increase the digital payment acceptance infrastructure".
Other ammendments as per the new notification includes that the operations of DIGIDHAN Mission setup under the Ministry of Electronics and Information Technology (MeitY) is extended till 31st March 2020 (Para 1.4).
Amendment Notification – To see the Amendment Notification released by MeitY – Extension Of DigiDhan Mission
Central govt. is working to devise a new mechanism to monitor regional penetration of digital payments. This could be done through geo-tagging digital payment transactions. To see the complete notification for Digi Dhan Mission – Digidhan Mission Notification
References
— For more details, candidates can visit the official website meity.gov.in/digidhan
SAVE AS PDF
Karan Chhabra
at
सरकारी योजना
Related Content
Disclaimer and Notice: This is not the official website for any government scheme nor associated with any Govt. body. Please do not treat this as official website and do not leave your contact / personal such as Aadhar Number or Mobile No. information in the comment below. It is not possible for us to reply to each comment/query, neither we can address the complaints regarding any scheme. We request all our visitors to visit the official website of the concerned department / authority for any complaint, query about the scheme / information published on this website.