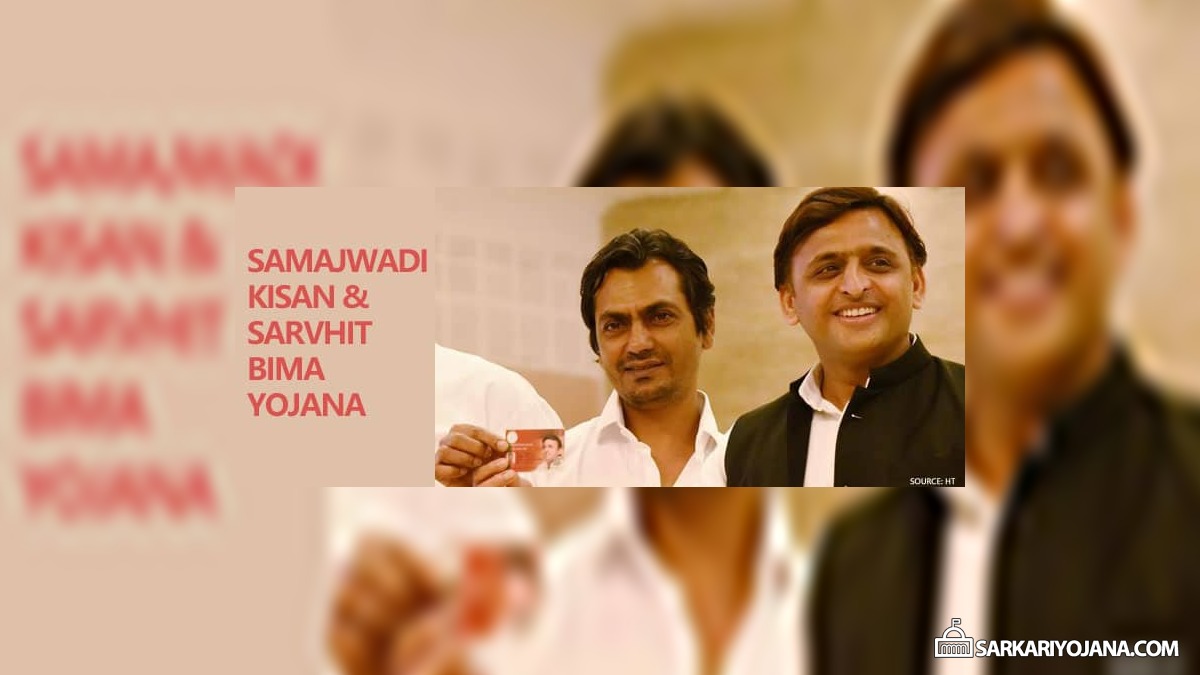 Samajwadi Bima Care Card official website www.bimacarecard.com has been launched by the state government of Uttar Pradesh. Launched on 14th September 2016, Samajwadi Kisan and Sarvhit Bima Yojana of Uttar Pradesh Government will benefit about 15 Crore population in the state.
What is Samajwadi Bima Care Card
Samajwadi Bima Care Cards will be provided to the beneficiaries of Samajwadi Kisan & Sarvhit Bima Yojana. The government will provide bima care cards to take benefits of the scheme. However, people without the bima care cards will also be able to take benefits of the scheme.
The bima care cards under the scheme can be used at empaneled hospitals for medical treatment and avail insurance benefits. Under the Samajwadi Kisan Bima Yojana, the state government would provide insurance cover to about 3 Crore households in the state.
The bima care cards online applications may be invited through bimacarecard.com from the eligible applicants. At present, government is inviting online applications through bimacarecard.com for becoming partners/operators.
Farmers between the age of 18 and 70 years would be eligible to take scheme benefits. Under the scheme, insurance cover will be provided to the state residents whose household income is less than Rs. 75000 per annum.
Samajwadi Kisan and Sarvhit Bima Yojana would provide an individual accidental insurance of up to Rs. 5 Lakh. and medical assistance of up to 2.5 Lakh to the beneficiary and his/her family members for treatment in case of death or permanent/temporary disability caused in an accident.
For more details please visit the Bima Care Card website at www.bimacarecard.com
Website Snapshot of bimacard.com
The complete details of Samajwadi Kisan and Sarvhit Bima Yojana can be found at below links
IN ENGLISH: Samajwadi Kisan & Sarvhit Bima Yojana
हिंदी में पढ़ें: Samajwadi Kisan Bima Yojana in Hindi
SAVE AS PDF
Sarkari Yojana App - Download Now
Rajesh Kumar
at
Sarkari Yojana
Disclaimer and Notice: This is not the official website for any government scheme nor associated with any Govt. body. Please do not treat this as official website and do not leave your contact / personal such as Aadhar Number or Mobile No. information in the comment below. It is not possible for us to reply to each comment/query, neither we can address the complaints regarding any scheme. We request all our visitors to visit the official website of the concerned department / authority for any complaint, query about the scheme / information published on this website.