Cabinet Committee of Central government has approved the launch of Ayushman Bharat National Health Protection Mission (AB-NHPM). National Health Protection Scheme has the benefit cover of Rs. 5 lakh per family per year. This Centrally sponsored scheme will cover all the secondary care and most tertiary care procedures. AB-NHPM will subsume the ongoing centrally sponsored schemes Rashtriya Swasthya Bima Yojana (RSBY) and Senior Citizen Health Insurance Scheme.
Beneficiaries will be allowed to take cashless benefits from any Public / Private empanelled hospitals. Central govt. will provide payment on Package Rate basis. Package Rates will include all the costs associated with treatment. It will be a cashless, paperless transaction for beneficiaries. See List of Services at Health and Wellness Centres.
Latest Update – Check Ayushman Bharat List of Indian Hospitals to find PMJAY empanelled hospitals.
Pradhan Mantri Jan Arogya Yojana (PMJAY) – Complete Details
Pradhan Mantri Jan Arogya Abhiyan to start from 25 September 2018.
The target beneficiaries of the proposed scheme will be more than 10 crore bpl families belonging to poor and vulnerable population based on Socio Economic Caste Census – SECC-2011 Data. See Ayushman Bharat Yojana List of Beneficiaries. Treatment Package Rates for 1352 medical inspection and surgeries are finalized by the govt. and will soon be uploaded on the NHPM Portal. Ayushman Bharat Beneficiaries can now make registration at Common Service Centers (CSCs)
Ayushman Bharat National Health Protection Mission (AB-NHPM)
The important features and highlights of Ayushman Bharat Programme are as follows:-
To ensure that nobody is left out, there will be no cap on the family size and age in this scheme.
The benefit cover will also include pre and post-hospitalization benefits.
AB-NHPM will have a defined benefit cover of Rs. 5 Lakh per year per household.
NHPS benefits are portable across the country.
Beneficiaries can avail benefits in both Public and Private empanelled facilities.
Under this Ayushman Bharat Scheme, govt. will make payment for treatment on "Package Rate Basis".
All the treatment cost will get included in Package Rates.
Ayushman Bharat Scheme is a Mega Health Insurance Scheme which will cover 10 crore families which includes around 50 crore people.
Central Government Schemes 2020केंद्र सरकारी योजना हिन्दीPopular Schemes in Central:Narendra Modi Schemes ListPM Awas Yojana Gramin (PMAY-G)Pradhanmantri Kusum Yojana
AB-NHPM Implementation
Cabinet Committee has made the following decisions to successfully implement the Ayushman Bharat Scheme.
One of the core principles of AB-NHPM is Co-operative Federalism and Flexibility to states. There is a provision to partner the states through co-alliance.
Under AB-NHPM, states will be free to choose the modalities for implementation. States can implement through Insurance Company or directly through Trust / Society or a Mixed Model.
For giving policy directions and fostering coordination between Centre and States, cabinet committee proposed to setup Ayushman Bharat National Health Protection Mission Council (AB-NHPMC) at apex level chaired by Union Health and Family Welfare Minister.
State would need to have State Health Agency (SHA) to implement the scheme.
In partnership with NITI Aayog, a robust, modular, scalable and Inter-operable IT Platform will become operational which will entail a paperless and cashless transaction.
State / Districts Covered under AB-NHPM
AB-NHPM will get rolled out in all States / UTs in all districts with an objective to cover all targeted beneficiaries. NHPS Council will cooperate with various central government ministeries and State / UT governments who have already launched their own Health Protection Schemes for their own defined set of beneficiaries. There is a critical need to converge these schemes to achieve improved efficiency, reach and coverage.
Other Major Cabinet Decisions
— Cabinet Committee approves moving amendments in the "Surrogacy (Regulation) Bill, 2016". This bill proposes to regulate surrogacy through establishment of National Surrogacy Board at the central level and State Surrogacy Board / Authorities in States / UTs. This bill prohibits commercial surrogacy but allows surrogacy for the needy infertile couples.
— Cabinet Committee also approves the inclusion of Parivara and Talavara Communities in the List of Scheduled Tribes (ST) in Karnataka.
— The other decision was to approve the North East Industrial Development Scheme (NEIDS), 2017 with an outlay of Rs. 3000 crore till March 2020.
— Moreover, govt. will continue Rashtriya Uchchatar Shiksha Abhiyan (RUSA) Till March 2020.
— Cabinet Committee has also approved "Integrated Scheme for Development of Silk Industry" for the next 3 years (2017-2020).
— Central Govt. also approves the Revision of Energy Norms under the New Urea Policy.
— Furthermore, Cabinet Committee also approves revision of agreement between India and Qatar for the avoidance of Double Taxation and for the prevention of Fiscal evasionwith respect to taxes on income.
References
— For all other details, visit the official website www.pmjay.gov.in
Also Read – Ayushman Family Cards for Health Insurance under PMRSSM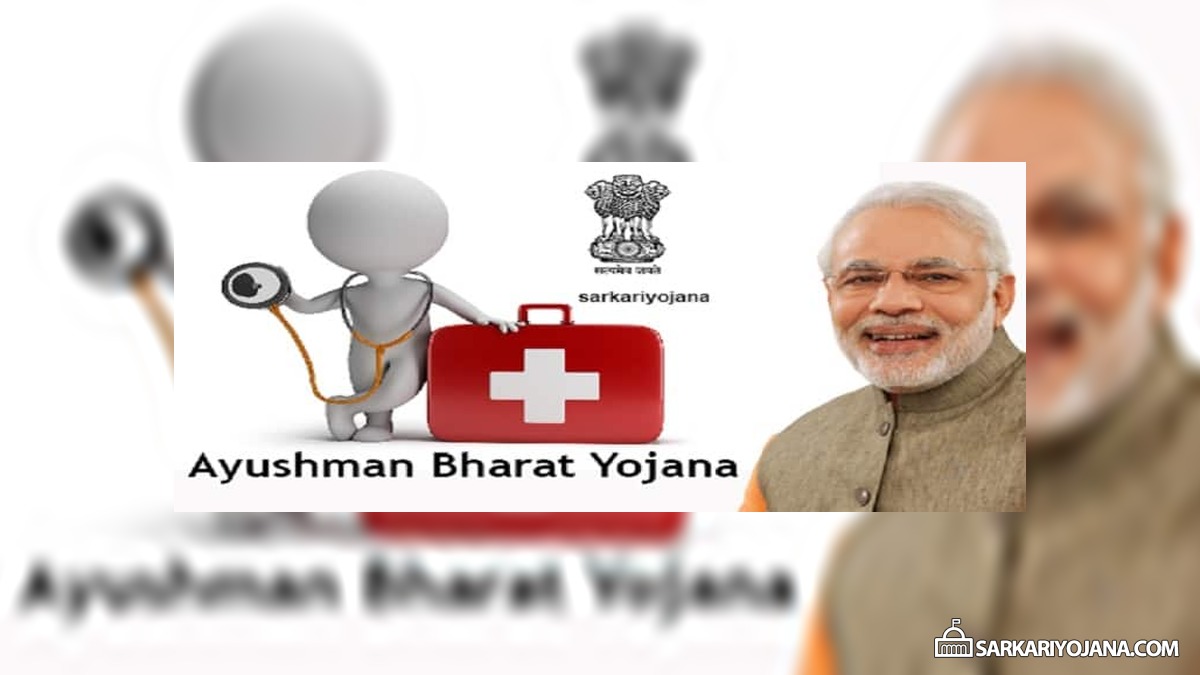 SAVE AS PDF